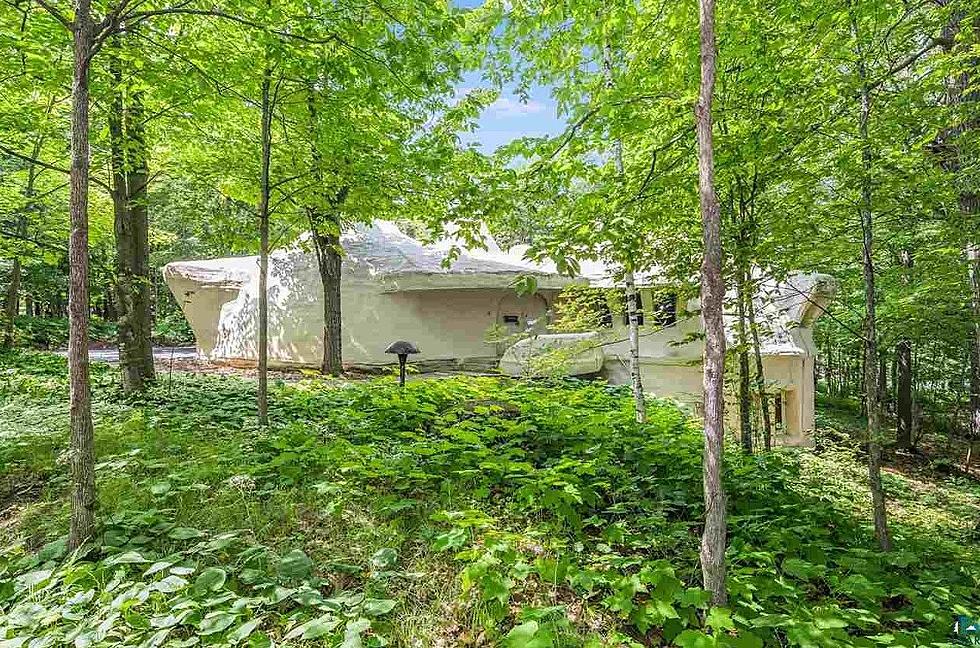 See Wildly Unique Duluth House That Looks Like Something Out Of 'The Flintstones'
Lewis & Clark Real Estate via Realtor.com
This very well might be the most unique house in Duluth.
There is a lot of architectural diversity in the Twin Ports area. Classic mansions from era of the mining boom a century ago, modern and open spectacles that have breathtaking views, and a lot of cool stuff between can be seen across the area. This one is probably the most unique one I've seen so far.
Located near Bagley Nature Center, not far from Arrowhead Road in the Kenwood neighborhood, this wildly unique home was just posted on Zillow earlier in the month of August.
While the folks at Perfect Duluth Day insist on calling it the "Mushroom House", I think it looks way more like something you'd see in an episode of The Flintstones, or perhaps like one of the homes from Luke Skywalker's home world of Tatooine in the Star Wars universe. I will concede that "mushroom house" was a nickname for this style of house when it was trendy back in the 1970s.
The listing on Zillow calls this house "One of Duluth's & builder George Hovland's most creatively built homes". I think creative feels like a bit of an understatement.
George Hovland is a Duluthian that was well-known for representing the United States in the 1952 Winter Olympics in the sport of cross-country skiing. The lifelong skier was also involved in the establishment of Duluth's Spirit Mountain and had involvement in many other Duluth area downhill and cross-country skiing items according to the Duluth News Tribune's obituary piece for Hovland - who passed away in the spring of 2021 at the age of 94.
Beside being an avid skier, Hovland built homes. Working with Twin Cities-born Colorado architect Stan Nord Connolly, they constructed this unique Duluth house. Connolly was well known in the 1970s for his unique and innovative design and use of polyurethane foam in home construction. Popular Mechanics described the construction process as spraying foam over inflated plastic forms, eliminating the need for traditional framing.
A number of Connolly's designs exist in different places around the United States, but his collaboration with George Hovland stands as a local example of a design technique that never really seemed to catch on in the mainstream.
If you like the idea of living in a truly unique home, this one might be for you. It is currently listed for $279,000. Take a tour of it below!
Something Out Of 'The Flintstones'? Tour Duluth's Unique 'Mushroom House'
Designed by Minnesota-born, Colorado-based architect Stan Nord Connolly and constructed by Duluthian and former Olympian George Hovland in 1971, this wildly unique home was
listed for sale in August of 2021
.