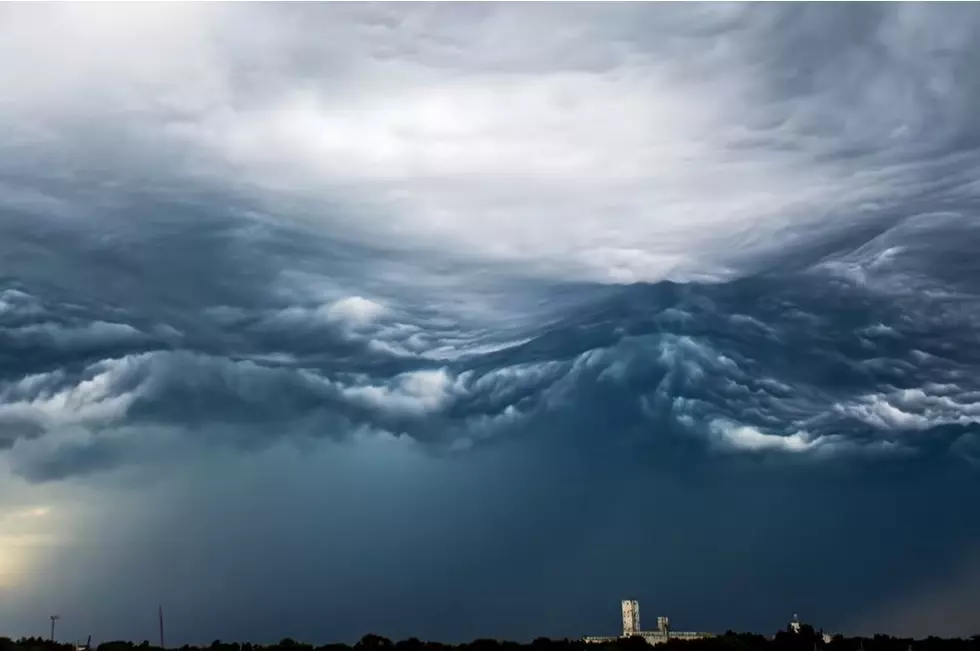 A Newer Cloud Formation Spotted In Minnesota Looks Like A Lake In The Sky
Alex Schueth via YouTube
There is a newer cloud formation that is very unique, and it has recently been spotted in Minnesota. It looks like a giant lake in the sky.
The formation is called "Undulatus Asperatus" and it looks both mesmerizing and terrifying at the same time. It is still relatively new, even though the formation was named a few years ago.
According to The Verge (a website about technology and how it makes people feel), they interviewed the founder of The Cloud Appreciation Society, Gavin Pretor-Pinney. Gavin described the formation as:
Localized waves in the cloud base, either smooth or dappled with smaller features, sometimes descending into sharp points, as if viewing a roughened sea surface from below. Varying levels of illumination and thickness of clouds can lead to dramatic visual effects.
The formation also tends to be low-lying, due to the weather fronts that create undulating waves in the atmosphere. I feel like these clouds make it look like an alien invasion or the end of the days. Absolutely terrifying, but yet, I don't want to look away.
The lake looking cloud formation was spotted in the Land of 10,000 Lakes. As if Minnesota needed a lake in the sky. The fascinating picture was shared on Reddit and take a look below:
I didn't find much about the formation being in Minnesota other than the fact it went viral last year and is looking to make the rounds again this year. According to KVRR, a resident of Bemidji snapped the picture near Akeley while visiting family in Rochester.
I also found a video of the formation in Nebraska from 2014 which was pretty cool looking:
Thanks to Reddit user, AeroTheManiac, I found out a neat little fun fact. For any 'Pokemon' players out there, all the cities in Unova are based on cloud types. Aspertia is based on this specific formation, asperitas clouds. The more you know.
10 Major Winter Weather Events In Northland History
10 Noteworthy Weather Events From Summer 2021 In Duluth