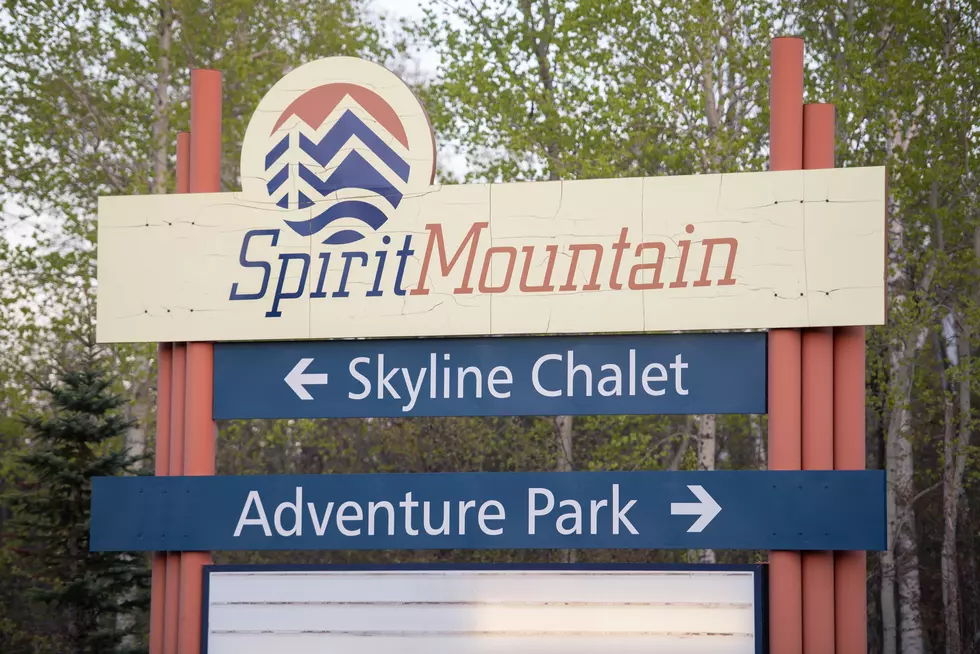 Bike Duluth Festival Rides Into Spirit Mountain This Weekend
Nick Cooper - TSM Duluth
There's a lot going on across the Northland this weekend. The Tall Ships have arrived in Two Harbors, the Head of The Lakes Fair in Superior continues, West Duluth hosts Spirit Valley Days, there's the Bloody Bash On The Hill and the list goes on.
For biking and outdoor enthusiasts, the place to be this weekend is Spirit Mountain as they host the Kraus - Anderson Bike Duluth Festival. It's a full weekend of fun activities and people of all ages can participate.
According to organizers, Duluth has earned its place as one of six places in the world to have a Gold Level biking status and the Bike Duluth Festival celebrates what the area has to offer.
Minnesota's premiere mountain biking event with races for experts to beginner riders! This is mountain biking at its best. Whether you're a road biking spandex warrior, free-ridin' adrenaline junkie, or family craving adventure, good times are guaranteed.
The Bike Duluth Festival is free to attend and there is no charge for kids activities. Registration signed waivers are required for the races.
The festival begins Friday, August 5 and continues through Sunday, August 7. Here is the schedule of events:
Friday, August 5
Early Registration/Check-in - 2:00 PM - 7:00 PM
Pre-Riding - 2:00 PM - 7:00 PM
Chainless Downhill - 5:00 PM – 7:00 PM
Adult Strider Bike Races - 7:00 PMM - 8:00 PM
Saturday, August 6
Opening Ceremony - 8:30 AM
Registration - 7:30 AM - 5:00 PM
Vendor Village and Demo Town - 9:30 AM - 6:00 PM
Open Enduro - 9:00 AM - 5:00 PM Open Enduro Race (Long)
Sport Enduro Race (Short) - 9:00 AM - 3:30 PM
Youth Downhill Race - 1:00 PM - 2:00 PM
Kids Fun Course - 11:00 AM - 3:00 PM
Silent Auction - 10:00 AM - 6:00 PM
Kids/Youth Activities - 10:00 AM - 4:00 PM
Awards Ceremonies - All Day / Beneficiary Comments
Sunday, August 7 
Partial Exposure Trail Race (All Levels) - 8:00 AM - 11:00 AM
Northern Exposure Trail Race - 8:00 AM - 1:30 PM
Downhill Race (Advanced) - 12:00 PM - 2:00 PM
It's definitely a weekend full of fun and action and organizers say what really makes it go are the awesome volunteers.
If you'd like to volunteer, the opportunities that are available throughout the weekend include:
Race registration
Water stations
Finish area activities
Course officiating
Setup and teardown at venue sites
And more!
Half of the proceeds from the festival benefit Cyclists of Gitchee Gumee Shores (COGGS). They are a  501(c)3 nonprofit organization that maintains over 30 miles of multi-use, single-track trail in Duluth and hosts regular group rides throughout the area.
21 Places Every First-Time Tourist Goes To When Visiting The Twin Ports
The Twin Ports is a huge tourist destination and rightfully so! There is so much to see but these 21 places are spots every first-time tourist flocks to no matter what.
See the Must-Drive Roads in Every State