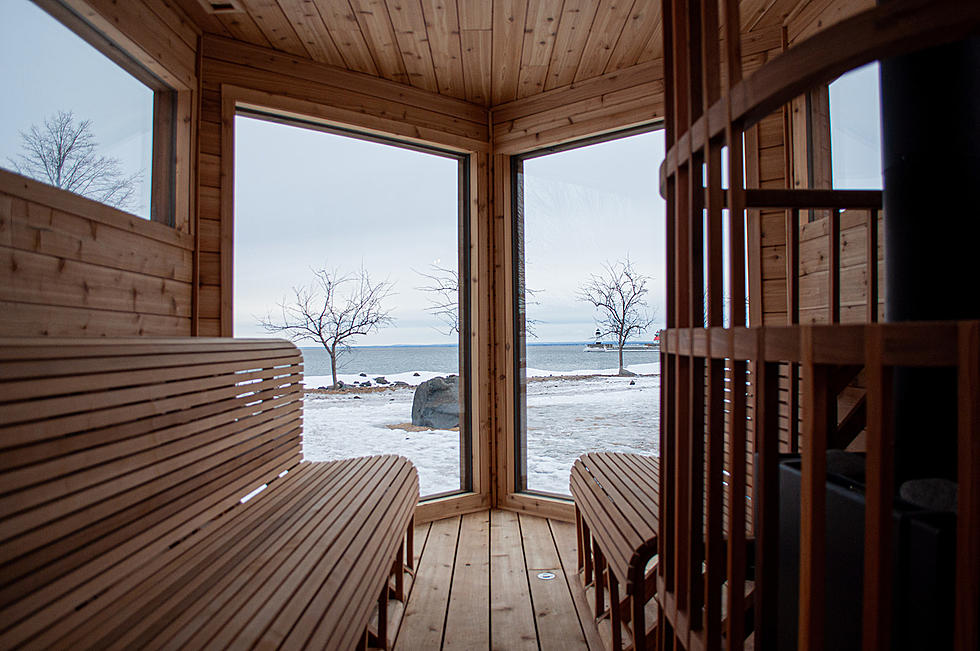 Cedar + Stone Nordic Sauna Offering Traditional Sauna Experience
Photo Credit: @poiema.collective
If your sauna experience is limited to cramped hotel saunas or crowed saunas at the gym, then you need to try a traditional sauna experience on the shore of Lake Superior.
Cedar & Stone Nordic Sauna is now open for business just behind The Inn on Lake Superior, located at 350 Canal Park Drive in Duluth.  This partnership will provide a winter/spring residency for guests to enjoy amazing views of Lake Superior and a unique Northland experience.
Jesse Hinkemeyer, General Manager of The Inn, states in the press release: "It's a partnership that just makes sense, for our guests at The Inn and for locals here in Duluth people are wanting that unique experience to enjoy and share here in Canal Park."
Cedar & Stone Nordic Sauna is open weekly on Thursdays, Saturdays, Sundays, and Mondays, or by appointment for groups.
Justin Juntunen, founder of Cedar & Stone states, "In the early 1900's Duluth's Canal Park was referred to by locals as "FinnTown" since there were so many Finnish immigrants that lived here. At the time there were multiple community saunas running. We are reviving that tradition and living into Duluth's current outdoor and wellness culture. Come join us."
Follow the link below to book your sauna experience.
Enter your number to get our free mobile app