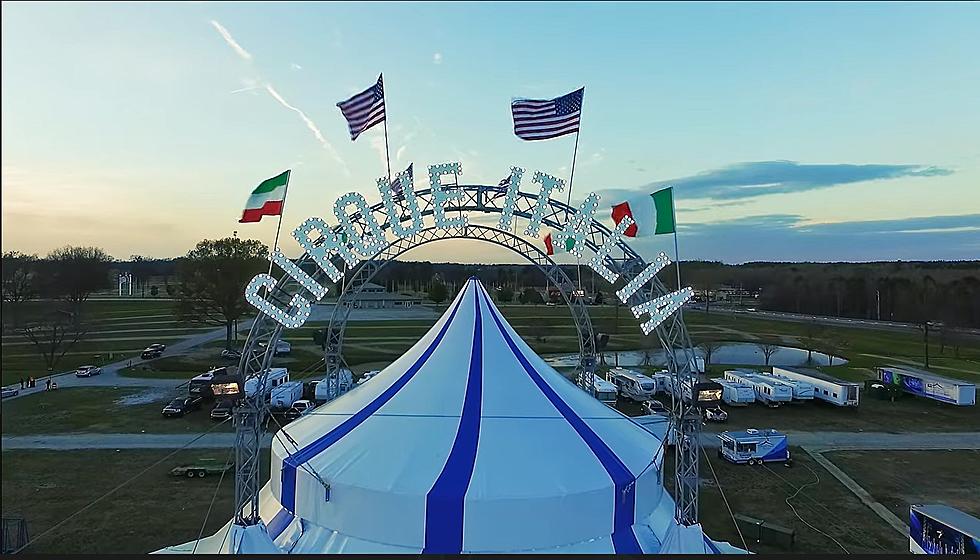 Cirque Italia "The Italian Water Circus" Is Coming To Duluth In September
Photo: Cirque Italia Via YouTube
A different type of circus is coming to Duluth's Miller Hill Mall Parking lot under a giant big top tent. Cirque Italia Gold is a show that features a stage holding 35,000 gallons of water while performers thrill the audience with every CIRCUS ARTS MOVE! This us unlike anything you have ever seen before. This show Cirque Italia Gold is presently touring the country with stops in Duluth September 2-5.
If you purchase tickets in advance you will receive 1 FREE children's ticket with EVERY purchase of tickets for adult in level 2 or level 3. USE PROMOTION CODE: FACEFREE. To purchase tickets Click Here.
According to their website:
At Cirque Italia, the high-energy acts swing from ropes, flip over trapezes, and zip by on BMX bikes and roller skates—pushing the boundaries of human ability. Inspired by the element of water, the acts express versatility and fluidity through human movement while curtains of rain and fountain jets crisscross in
time to each move. Laser lights and bubbles also add to the interdimensional effect.
This fast paced heart stopping show will be sure to keep the attention of every person in the audience and with this special traveling tent along with the light show and water effects it will most definitely be unlike anything you would have ever seen before.
The best part is no need to travel far and wide to see this show as it is going to be set up right at the Miller Hill Mall. COVID-19 protocol is asking audience members to wear masks and they are also advising that seating will be limited as well so everyone is encouraged to get tickets as soon as possible as the shows are sure to sell out quickly.
11 Times The Twin Ports Got A Shout-Out On Television
20 Places The Bachelorette Should Film In Minnesota + The Twin Ports
Minnesota is home to Michelle Young's season of The Bachelorette. The Edina native will film in the state she calls home with her cast and crew in August 2021. Here's some places that would make a great filming location - and for any future season of any reality show.