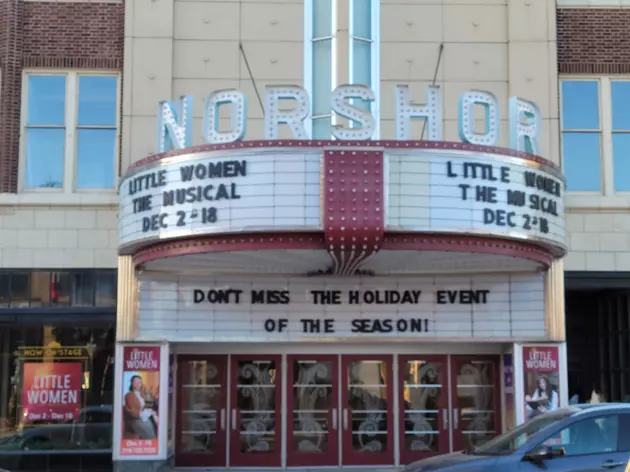 Comedian Kyle Kinane To Perform At Duluth's NorShor Theater
NorShor Theater Duluth- Photo Credit: Joe Danger
Many of us are fans of comedy and with video streaming services like Netflix, and audio services like Spotify, we have plenty of comedy options in that genre of entertainment.
As great as it is to listen to or watch comedy specials from the comfort of our homes or vehicles, seeing a live comedy show is always the best.  It's tough to beat getting together with a significant other or friends and joining hundreds of other likeminded people to all laugh together.
Duluth will get decent touring comedians making stops at a larger venue like the DECC, who recently hosted two shows featuring famous shirtless funny man Bert Kreischer.  Also, Dubh Linn Irish Brew Pub brings in fantastic national touring comedians almost every weekend in their intimate comedy venue.
There is a comedian making a stop in Duluth coming up in February who will be performing at the NorShor Theater.  His name is Kyle Kinane and his debut comedy album 'Death of the party', was released in 2010.  Since then, he's released four other albums, has toured, and even runs his own podcast.
Kyle's 'Roommates Tour' which hits Duluth on February 22, 2023, will also feature comedian Matt Braunger.  While I haven't dug too deep into Matt's work, I can say that Kyle on his own is worth the price of admission for just under $50 per ticket including the taxes and fees.
If you enjoy the comedy styles of comedians like Bill Burr and Joe Rogan, you will enjoy a night at the NorShor with Kyle Kinane.
40 Famous (And Random) Actors On Cameo