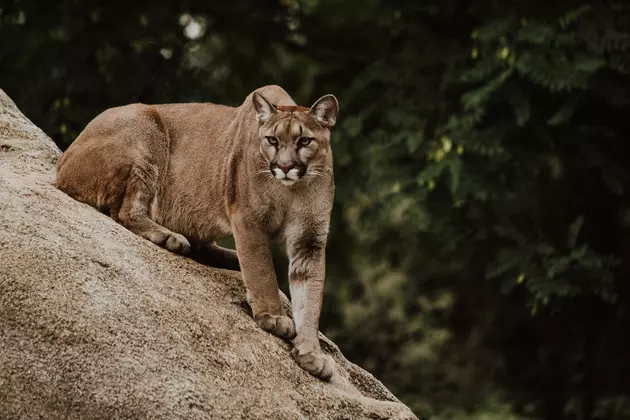 I recently saw shared on Facebook a trail camera picture that showed what looked like a mountain lion. A hunter in North Central Minnesota shared it to a private group. According to the Minnesota DNR, mountain lions (or cougars), migrate to Minnesota from North and South Dakota.
The Minnesota Department of Natural Resources does annual scent-post and winter tracking surveys to understand if there are breeding cougars in Minnesota. They say that they have found no evidence of that.
The DNR also attributes many of the sightings as sightings that wrongly identify an animal as a cougar. Bobcats, house cats, coyotes, wolves, fishers, and even dogs have been mistaken as cougars. Still, they do acknowledge that they are in our state. Earlier this summer, a mountain lion was struck by a car. The 110-pound cougar was killed in Shakopee.
There also was a report of one prowling a neighborhood according to Bring Me The News.
The North Shore had a handful of sightings this year as well in Northern St. Louis County and Lake County.
Hunters and outdoorsmen have spotted cougars each year. Some of this could be attributed to the DNR asking for people to report their sightings so they can study, document, and properly identify cougars.
As you can see there were 14 sightings reported in 2020. Could it be more people were outside during quarantine and lockdown? Since 2004 there have been 59 sightings confirmed in Minnesota. It's extremely rare to see a cougar in Minnesota, but if you do encounter one, keep your distance.
They attack by ambush, so if you encounter one, face it directly, and make yourself appear larger by raising your arms or waving a hat or jacket. You also can talk loudly and firmly to the animal, and throw rocks or sticks to chase it away.
If it does attack you, hit the animal in the face or head with anything handy. Don't run, and try and stay above the animal. Make sure the animal has a clear escape route.
They are a protected animal species, so don't shoot the cougar. Contact the DNR to report your sighting.
States with the most registered hunters
Stacker
analyzed data from the U.S. Fish and Wildlife Service to determine which states have the most registered hunters. Read on to see how your state ranks on Stacker's list.