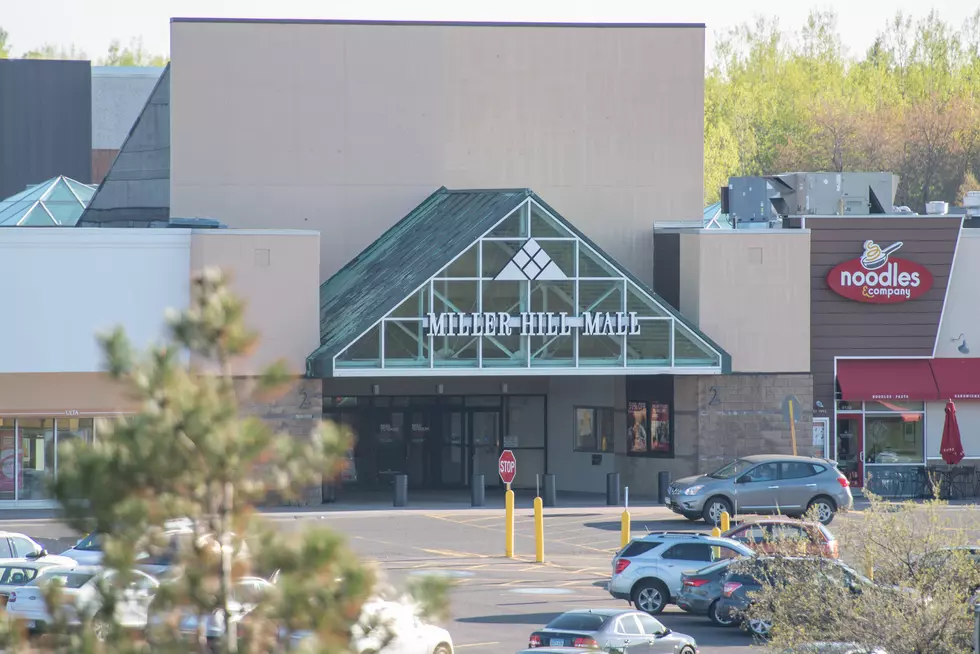 Duluth's Miller Hill Mall Announces Name Of New Store 'Coming Soon'
Nick Cooper, Townsquare Media Duluth
It seems as though the news around the Miller Hill Mall in Duluth has been mostly about stores leaving or spaces remaining unoccupied within mall.
While Essentia Health has taken over two key locations at the mall where Sears and Younkers used to be, it also meant that there were two less shopping options. Spirit Halloween was nice to have for a short time, but the large area where they were temporarily located has remained unoccupied since they vacated last fall.
Then in January, Pro Image Sports announced they were closing, which would leave yet another unoccupied space within the mall. Thankfully for shoppers, it appears that particular space will soon be the home of a new store, and one with direct ties to their neighboring store inside the Miller Hill Mall.
Now featured in front of the location that once housed Pro Image Sports is sign announcing just who would be taking over that location, along with the encouraging words 'Coming Soon'.
Glik's men's store will soon be arriving to the Miller Hill Mall and they will be located right next to the Glik's women's store that is already a popular shopping location. While it's great that a new store is arriving, it's even better news for men as there are currently few shopping options for men's clothing within the mall.
Glik's is celebrating their 125th anniversary and they pride themselves on providing a variety of fashion options for their customers. This has been the case with their women's store and, according to their website, they have the same mission for their men's department.
Discover men's fashion he'll find both comfortable and stylish. From work wear to weekend wear, we are your destination for casual men's clothing. Whether you are stocking up on denim or gifting tops, sweaters & outerwear, complete his look at Glik's where you'll find something new on every visit!
I have shopped at the Glik's women's store with my wife and I even bought Christmas presents there this past year and found their selection to be good and the pricing seemed on point for what I was getting. I do know that the women who received the gifts were very happy.
Assuming the variety of styles and pricing will be consistent with Glik's women's store, the men's store will be a welcomed addition to the Miller Hill Mall. Hopefully 'Coming Soon' means this spring or at least by summer.
CHECK IT OUT: See the 100 most popular brands in America
50 Famous Brands That No Longer Exist