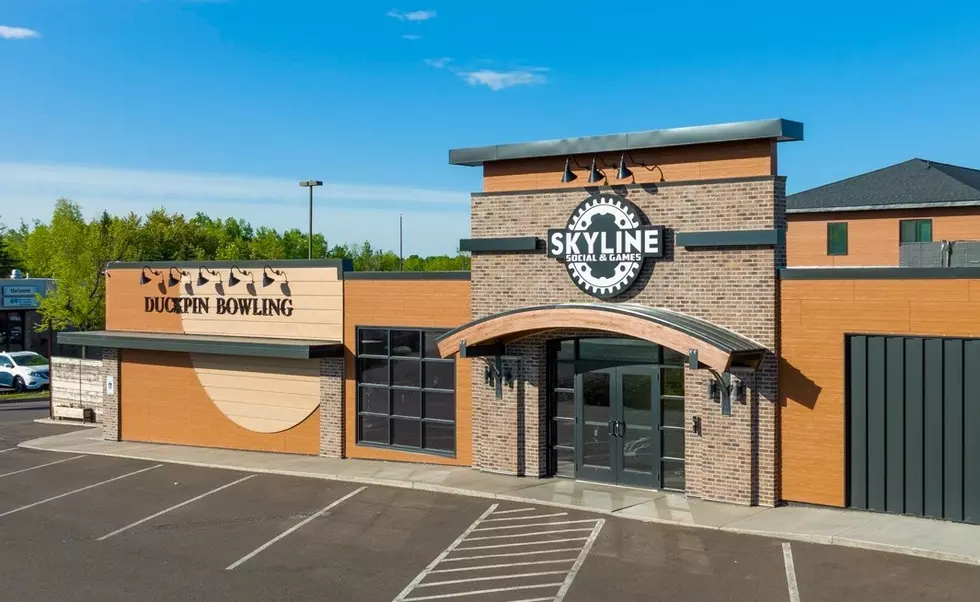 Hermantown's Skyline Social and Games Celebrating New Event Space with Public Open House
Used by permission from Skyline Social and Games Facebook
The recent success of the Bloody Bash On The Hill showed that Skyline Social and Games can host a large event. Thanks to everyone who came out on August 7 to have fun raising over $18,000 for ALS!
However, huge events such as that aren't the only things that Skyline can host. They recently added a new event space and now their ready to show it off to the public.
Skyline Social and Games, located at 4894 Miller Trunk Highway, recently went through a big remodel and expansion, and as part of that project, they've added 4,400 square feet of new event spaces. Formerly known as the Lodge Room, the new event space has been renovated to a modern, industrial open concept like the rest of the building.
Through their website and their official Facebook page, Skyline Social and Games invited the public to the 'Open House and Ribbon Cutting for New Event Space.' Those attending will get to take a tour of the upgraded, open-concept event space, sample appetizers highlighted from their new banquet menu, and enjoy free drinks before the ribbon cutting at 4:30 p.m.
The event officially begins at 4:00 p.m. on Thursday, August 18, with following schedule of events:
4:00 p.m. - Open house begins with free drinks & appetizers
4:30 p.m. - Ribbon cutting with both the Duluth Area Chamber of Commerce & the Hermantown Area Chamber of Commerce
5:00 p.m. – tours of the new spaces (self-guided or with Skyline team members)
Tours will continue until 6:00 p.m. and then summer league games start outside (volleyball, bocce ball, and bean bags).
Guests are invited to stay and watch live music with Bo Allen, who will be playing from 6:00 p.m. - 9:00 p.m. on the duckpin patio.
ALSO SEE: 30 Most Decade-Defining Memes
21 Places Every First-Time Tourist Goes To When Visiting The Twin Ports
The Twin Ports is a huge tourist destination and rightfully so! There is so much to see but these 21 places are spots every first-time tourist flocks to no matter what.