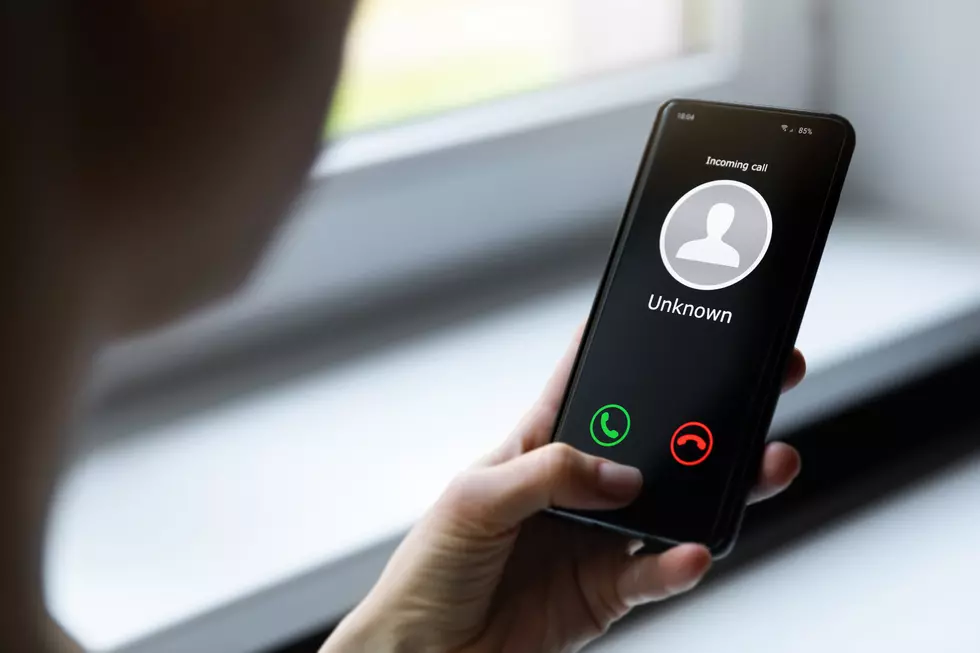 Minnesotans Targeted In New Amazon Phone Scam
ronstik
Another day, another scam to be aware of. Scams range from telephone scams to voicemail scams to just about any other type of scam you can even imagine.
There was another Amazon scam recently that had people taking notice. In March, there was a phone scam going around both Minnesota and Wisconsin. The scammers call people on the phone and claim that a large purchase was made on their Amazon account.
Another Amazon-related scam was a bit more intense. It started to circulate after Amazon Prime Day in hopes that people would be riding the high of their big purchases and let their guards down.
How did it work? Scammers sent out fake coupons from businesses with the guise that they wanted to "keep the sales going" or treat consumers to more sales after Prime Day. It was getting so bad that the Better Business Bureau had to issue a warning about it.
Now, there is an Amazon scam targeting Minnesotans yet again. This time, it's not a scam making its way across the country but right here in our own backyard. The scam was reported on Tuesday (August 9th) by the Sheriff's Office in Rock County.
One of the sheriff's shared the warning on social media, writing that several Minnesotans had reported the same thing, leading officials to believe there is a scam going around. According to their post, the scammers call a victim and talk to them one-on-one pretending to be from Amazon.
The scammers then tell the person on the other end of the line that a large purchase was made on their Amazon account. While this wouldn't be entirely newsworthy, scammers then take it up a notch, leading the victim scared and disheveled.
After making this statement, the scammer says that legal action will be taken if the person on the phone doesn't "settle" the purchase, meaning make the payment for the supposed high dollar purchase.
From there, they also offer to help you settle the purchase by asking for your personal information or your banking information. Some residents of Rock County chimed in in the comment section, with one saying a scammer asked her for her IP address.
Other residents chimed in the comments as well, with a handful saying that the calls are frequent. One person even said they had to unplug their phone to get the scammers to temporarily stop calling them.
While there have been other Amazon scams that are similar, this one seems to be more intense than those of the past. It is sad that we have to deal with so many scammers these days but if you know the signs, you won't fall for one.
An even scarier scam was reported last month. The scam centered around a fake kidnapping, where scammers targeted parents under the ruse that their kid was taken and they needed ransom money before they would return the child to their parents
One Minnesotan was so shook by it that he went to a local gas station and took money out of an ATM. The gas station attendant called the police and they caught the man before he gave money away to the scammers.
20 Common Scams To Look Out For In The Twin Ports
The more you read about common scams, the better you can protect yourself against them.
How To Get Your Lawn Ready For Fall
You keep up with it all summer long; the watering, the seeding, fertilizing, mowing, raking - it seems like a never ending chore that's thankless at its core. Maybe that's why at the first sign of colored leaves on the trees and falling temperatures, many quickly give up the task of lawn care.
And who could blame those who abandon lawn care right after Labor Day and the start of school; cutting the grass isn't really fun to begin with and those extra steps needed to ensure a green and lush lawn (fertilizer, thatching) are just more work than many care to put in.
But totally ignoring your lawn during the fall isn't the best choice of action - especially if you want a nice looking one come spring.
Thankfully, fall lawn care isn't all that much different from what you've been doing all summer long. Here are some good tips to get your lawn ready for to hibernate during winter and press back into shape once springtime rolls around.