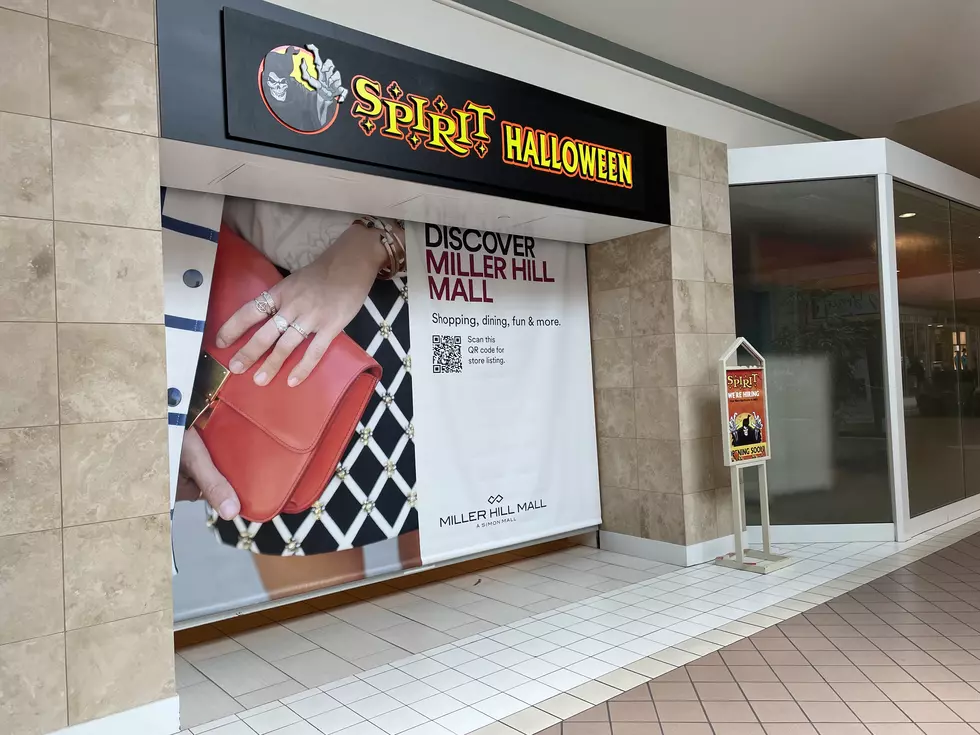 Second Spirit Halloween Location Opening In Duluth
Lauren Wells, Townsquare Media Duluth
Talk about a spooky surprise: it looks like there is not one but two Spirit Halloween stores calling Duluth home this year.
I saw on Facebook recently that a Spirit Halloween store was returning to Duluth but in a brand new location this year. I drove to the scene to make sure I wasn't dreaming and sure enough, there were signs on the front doors confirming the news.
Not only did they have signage saying they were opening soon, but they also said they were hiring for the location as well. This Spirit Halloween location will be opening in the old Bed Bath & Beyond location next to Buffalo Wild Wings.
This is the perfect space for the store, as it is big with a warehouse feel. I thought that this would be the only location for the Halloween superstore but I am happy to say that I am wrong! A second Spirit Halloween will be opening in Duluth this year.
I was at the Miller Hill Mall over the weekend when I walked past another Spirit Halloween sign! I was certain my eyes were deceiving me since they have already started making headway on the store just across the street.
It makes sense that there would be a Spirit Halloween inside the Miller Hill Mall, as it was the sole location last spooky season. It looks like it will be returning yet again making for not one, but two Spirit Halloween locations.
The mall didn't have signage up for the store last time I went there or I would have thought maybe they just kept it up year round. Plus, at one point, I caught a little glimpse of the inside and things were well underway, with a similar set up to last year!
The store is also listed on the Miller Hill Mall's website, with an opening date to be determined. The store will be in the same location as last year, next to Beyond The Barn and right near the entrance to JCPenney.
So when can we expect the store to open? Usually, Spirit Halloween stores open in late August. Last year, the Miller Hill Mall location did the same, opening on August 26th. We should know more soon!
If you are a Spirit Halloween super fan, you have even more to look forward to this year than just the two locations alone. There is also a Spirit Halloween movie that is set to drop this October. It stars Minnesota native Rachel Leigh Cook and is described as a "family and kids adventure" film.
The premise of the film is spooky. A group of kids go into a deserted Spirit Halloween store to spend the night as part of a dare. Of course, the ghouls from inside the store come alive and they have to survive the night. I love it!
25 Scaredy Cat-Approved Halloween Movies
Ten Businesses We'd Like To See In The Twin Ports