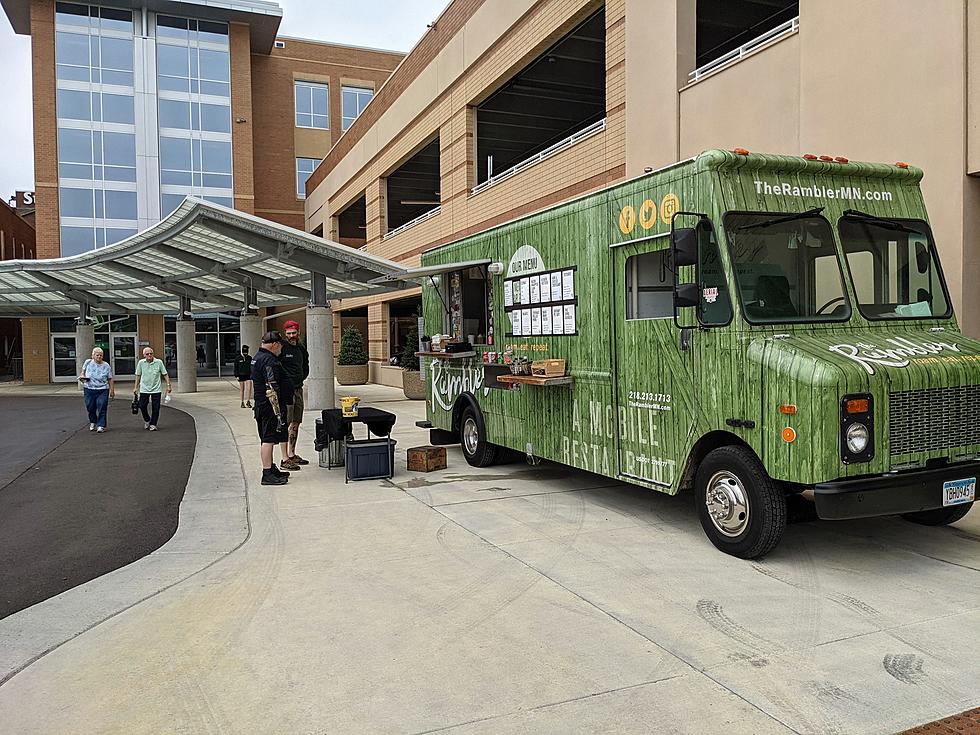 The Rambler Food Truck Is Back Out In Duluth For The Season
Photo: The Rambler Via Facebook
The Rambler Food Truck is celebrating its 10th season offering unique and mouth-watering dishes to Northlanders on the go. The Rambler motto is "Roam, Eat, Repeat" which sounds like a pretty good way to be.
The Rambler's mission is to serve up food that is "unique and zesty" to the "familiar and savory." For someone like me who does not tend to try new foods, this is one place where I would be tempted to try something new and unfamiliar. Their menu is constantly changing but here are just some of their famous food items:
Mahi Mahi Tacos: battered Mahi Mahi on a flour tortilla with chipotle caper tartar sauce topped with jicama slaw and a lemon.
Gyro Burger: hand-pressed lamb and beef patty with cucumbers, tomatoes, mixed greens, feta, and their homemade spicy tzatziki sauce.
Totchos: crispy fried tater tots topped with queso, black beans, pico de gallo, jalapenos, sour cream, and guacamole.
With over 5,000 followers on Facebook and pages upon pages of awesome reviews, this is one food truck that is a must-stop. The truck is always on the move but lucky for us they have the dates and times posted on their website of where they will be going next.
Top Reasons Northlanders Dislike Summer
8 Foods You Should Know Living In The Northland