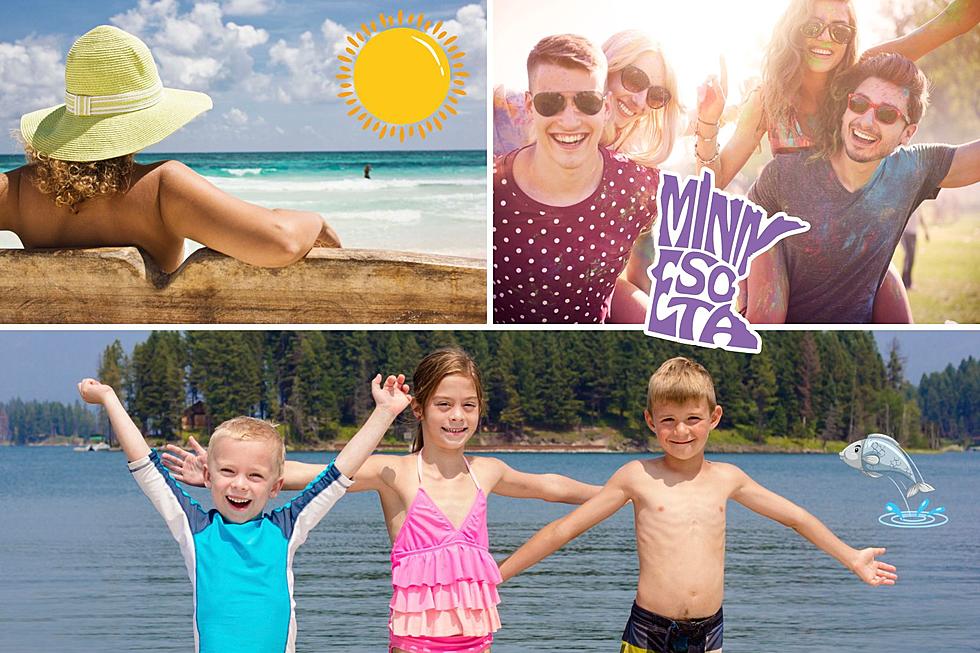 10 Must-Do Activities for Your Minnesota Summer Bucket List
Thinkstock
The weather is starting to warm up, it's sunny outside as I'm writing this, it's an amazing day! I'm so ready for summer fun and there are tons of ways to take advantage of summer in Minnesota.
Because we have such long and sometimes awful winters it's really important to soak up all of summer that we can get. So I put together a list of 10 items to add to your Minnesota summer bucket list.
---
Attend a Fair
I'm a huge Minnesota State Fair fan so of course I'd say the state fair is the way to go. But if you can't make that happen or all of those crowds aren't really your thing, then visit your local county fair when it's going on.
Go to a Twins Game
Nothing says summer in Minnesota like going to Target Field!
Visit One of Our State Parks
We have so many parks that we can visit, so take advantage of the warmth and check one of them out.
Hit the Water
Whether you like to go tubing, kayaking, or just relaxing in the water, make sure you hit the water at least once.
Grab Food or a Drink on a Patio
Get out onto the patio of your favorite restaurant sometime this summer.
Go to Valleyfair
Better yet, add Soak City to your trip to cool off too.
Shop at a Local Farmers Market
To me, nothing says summer like buying fresh produce from your local farmers.
Lounge on the Beach
Kick your feet up, grab a cold drink, and lounge on the beach for a bit.
Stop by a Kid's Lemonade Stand
Support your neighborhood kids when they go out with their cute lemonade stands.
Get Delicious Ice Cream from Your Local Shop
Stop by your favorite ice cream shop and grab your favorite flavor. Even better enjoyed outside.
Minnesota's Most Expensive Summer Rental is Absurdly Priced at $13,000 Per Night
This is Minnesota's most expensive summer rental. It's located in Vergas, MN which is about an hour east of Fargo, ND. The cost per night is insane: $13,835 per night!