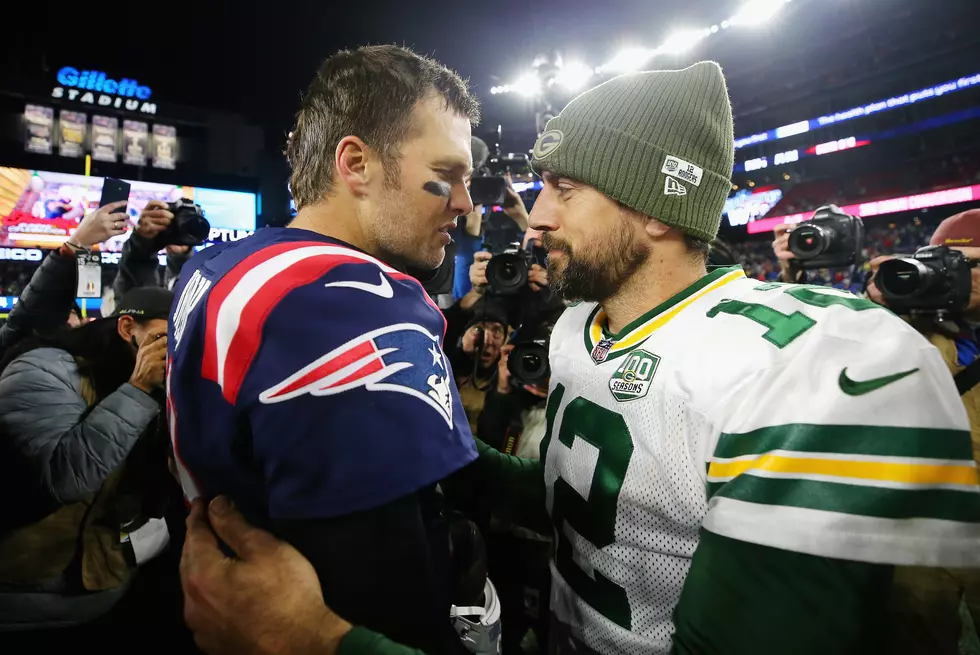 Tom Brady vs. Aaron Rodgers Through The Years
Getty Images
This weekend it will finally happen, Aaron Rodgers and Tom Brady will face each other in a playoff game, and it's a big one.
The winner of Sunday's NFC Championship game will be off to play in Super Bowl LV in Tampa, Florida on Sunday, February, 7th. And will further the GOAT debate between Brady and Rodgers.
So let's take a look a through the years and compare two of the greatest QBs to play in the NFL.
Tom Brady vs. Aaron Rodgers