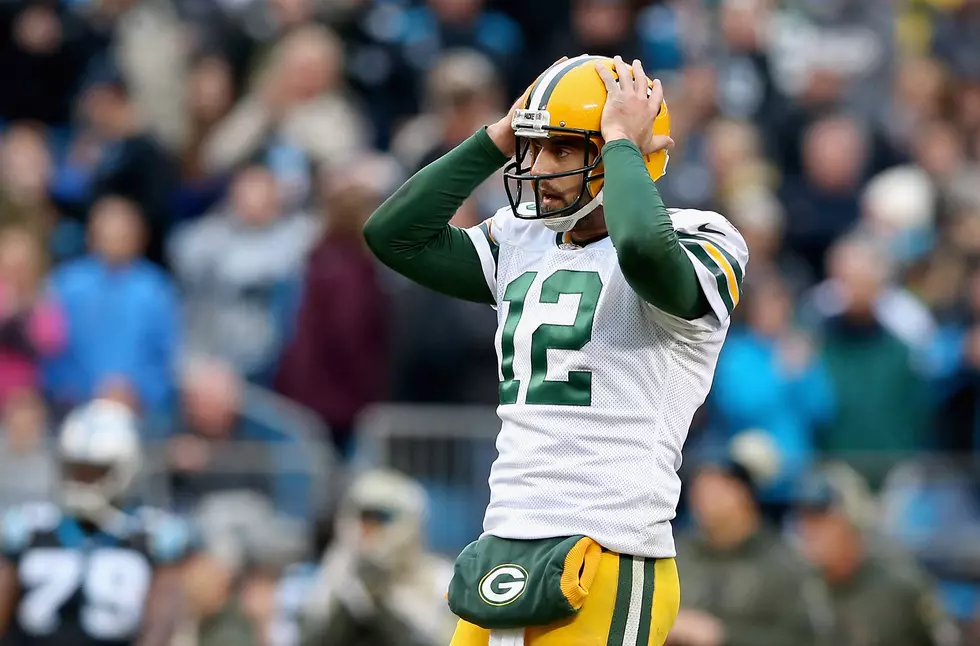 What is Happening With The Green Bay Packers?
(Photo by Streeter Lecka/Getty Images)
More and more I am hearing that Aaron Rodgers is not happy in Green Bay, what is the truth to the rumors?
According to
Mike Florio from ProFootball Talk on NBC Sports
, he seems to think the Packers drafted Jordan Love to give Aaron a wake-up call and make him stop being unhappy and do his job. That 2020 may be the last year he is with the Packers. Green Bay could trade him at 37 and get something for him then when his contract runs out in 2021.
Then there is the
report from NBC Chicago
, that Brett Favre says Aaron was surprised they went and traded to get a quarterback instead of getting another WR or RB. Favre added to the fire saying that he wasn't going to say anything else about what they talked about. That makes it sound like Aaron Rodgers is mad.
Hot New Hip Hop says
Rodgers hasn't said if he is mad but reports from people around him say he is fed up with people saying he is mad. Again, we are not hearing from him. I would say, if Rodgers ain't sayin' it, he ain't saying he isn't. In other words, he hasn't said he is mad, but he hasn't said he isn't.
Then there is the NY Post
, who thinks that the Green Bay Packers know what Aaron Rodgers says behind closed doors and that they are tired of it. Jordan Love will give him competition and make him better and be quiet.
So, the last question I have is, will he take Jordan Love under his wing and teach him everything and make him a good quarterback, or will he see it as training his replacement, just like Favre treated him.
Enter your number to get our free mobile app
12 Iconic Landmarks In The Twin Ports