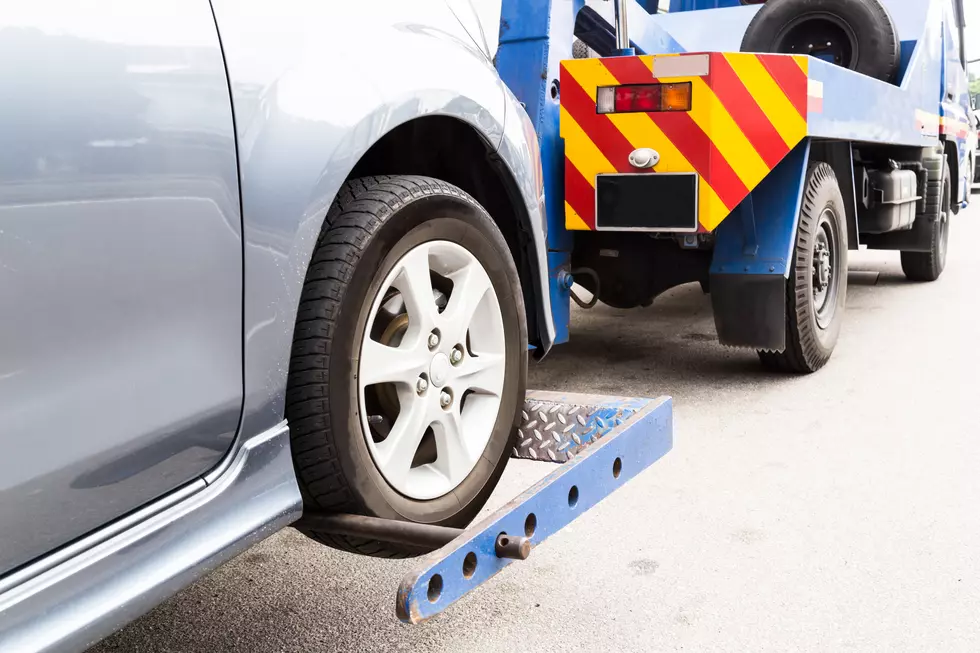 AAA 'Tow To Go' Available This Holiday For Tipsy Wisconsin Drivers
ThamKC/Via Thinkstock
For some people, the holidays are filled with food, friends, and alcohol. Hopefully, if you are going to go out somewhere and drink you have a designated driver or got a ride, but if you drove yourself and then find yourself unable to drive and get home safely this FREE program from AAA is literally a lifesaver.
Many people that end up drinking and driving, have a number of excuses, thinking that they are fine and not too drunk to drive. We have all heard these excuses or maybe said these ourselves: don't want to leave my car here, don't want to wait around for a ride, or pay the extra money for a ride, which makes a program like this so important.
It's called AAA Tow To Go and is only available during the holidays and in certain states. Sorry Minnesota, the closest state is Wisconsin. You do not need to be a triple AAA member to take advantage of this service.
Here is how it works, If you are in Wisconsin during the following dates: 6:00 PM Wednesday 11/23/2022 TO 6:00 AM Monday 11/28/202 and 6:00 PM Friday 12/23/2022 TO 6:00 AM Monday 01/02/2023 and you are within 10 miles of your home and you can't find a safe way home AAA will come and get you and tow your car to your residence or somewhere safe within that radius.
Here are some other important guidelines:
Appointments cannot be scheduled in advance to use Tow to Go. It is designed as a safety net for those that did not plan ahead. Always choose a designated driver before celebrating.
In some situations, AAA may need to make other arrangements to get an impaired individual a safe ride home.
Tow to Go may not be available in rural areas or during severe weather conditions.
This is obviously a last-resort type of plan but if you find yourself unable to drive please use this service." Over the past two decades, the program has removed more than 25,000 impaired drivers from the road. It's never safe to drive impaired, so please be sure to plan ahead." The number to call for this FREE service is (855) 2-TOW-2-GO or (855) 286-9246.
10 Pick-Up Lines You Can Use To Impress Someone From Wisconsin
10 Very Common Stereotypes About Wisconsin