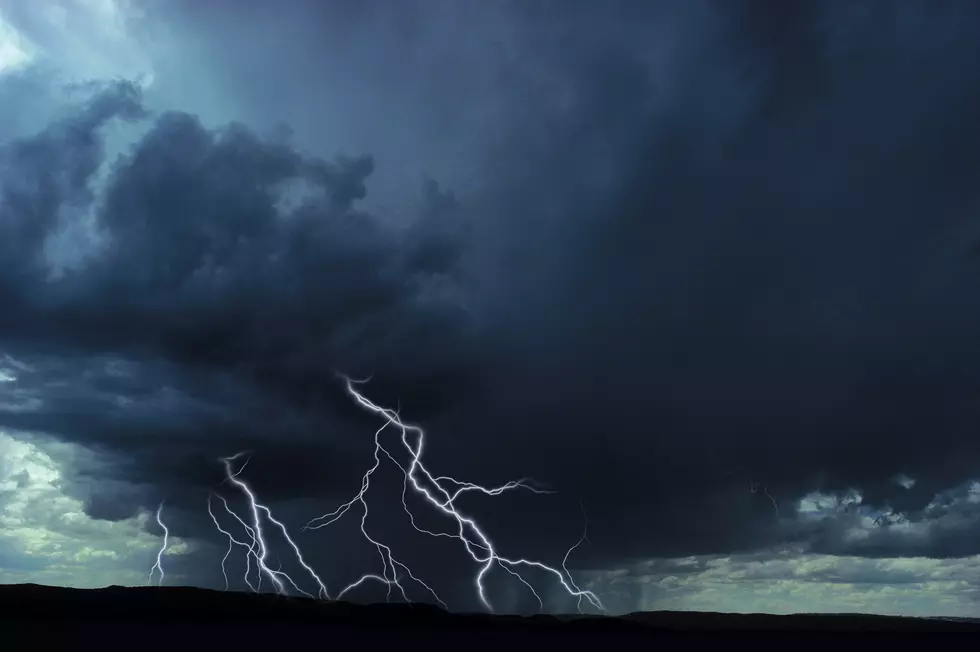 Oh Hail No! Check Out the HUGE Hail That Fell in Minnesota and Wisconsin Yesterday
Comstock
Some late-season thunderstorms moved through the Twin Cities and into western Wisconsin yesterday dropping some massive hailstones from the sky.
As storms developed in eastern Minnestoa they produced lots of lightning and thunder and some small hailstones, like the 1-inch pictured below that fell in Woodbury, MN, but the concern from the National Weather Service office in the Twin Cities all day was that as the storm moved east, the hailstones would get bigger, and they certainly did.
By the time the storms made it to River Falls, WI, and Glenwood City, WI the hailstones were now larger than a baseball and raining from the sky and leaving damage all over the ground. In the video below shared by FOX 9, you can see endless cars with smashed windshields from giant hailstones.
The US National Weather Service Twin Cities office reports that hailstones from .88 of an inch to 3-inch hailstones fell during the duration of these storms. Besides some damaged windows and some roofs, there were no reports of serious damage or injuries as a result of the hail.
How large can hail get in Minnesota? Well, according to the Minnesota Department of Natural Resouces, back on August 12th, 2015 storms moved across Northern Minnesota and there was a confirmed report of a hailstone that measured 12-inches in circumference, and that was 30 minutes after it fell from the sky.
The Minnesota Department of Natural Resouces says that hail larger than 4.5-inches is rare, but there have been reports of hailstones up to 6-inches, check out this map of large hailstone reports from 1955-2014.
Minnesota Corn Maze Features Halloween's Most Notorious Villains for 2022
Five of the most iconic Halloween slashers are featured as the theme at the World's Largest Corn Maze located near St. Cloud for 2022. With over 30 miles of pathways covering 110 acres, you'll spend a fun fall afternoon getting lost.
Ultra-Modern $1.4 Million One-Of-a-Kind Home Just Listed in Duluth
This ultra-modern Duluth home is located in Hartley Estates and was just listed for sale at an asking price of $1.4 million. Designed by award-winning Duluth architect
David Salmela
this truly unique home is loaded with only the best, let's take a look.
11 Bad Reviews Of The Aerial Lift Bridge In Duluth