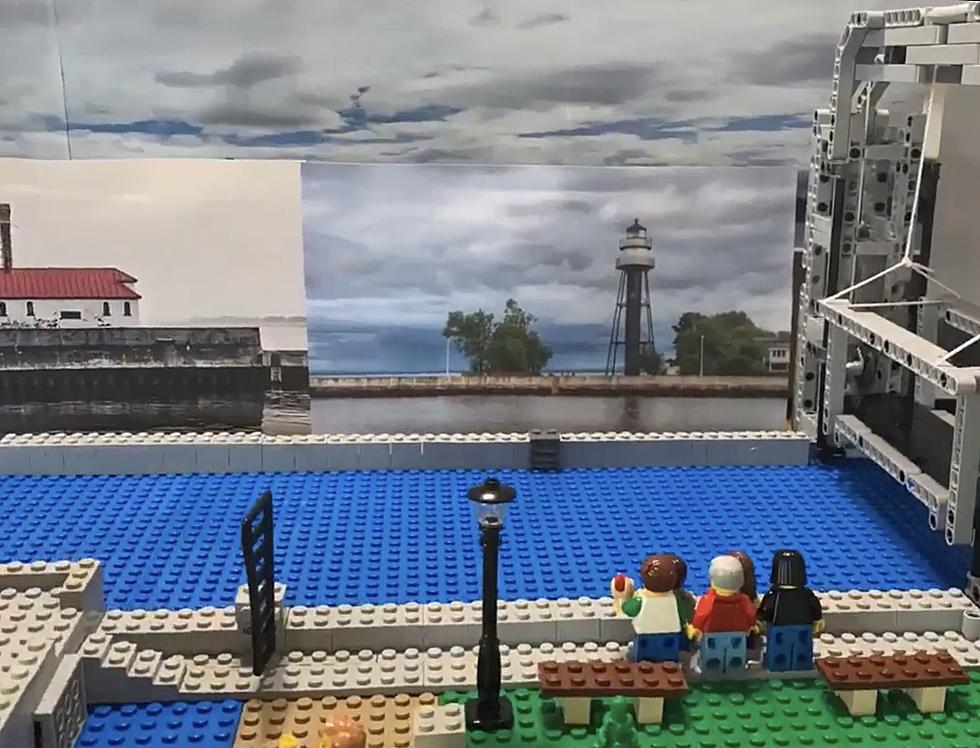 Check Out This Incredible LEGO Stop-Motion Video Of Duluth's Canal Park
MIchael Ness on Facebook
Can you say impressive? A Twin Cities family has spent part of their time on COVID-19 lockdown constructing a LEGO version of one of Duluth's most popular tourist destinations - Canal Park.
Michael Ness and his family shared a stop-motion video on Facebook depicting a family trip to Canal Park, complete with a the lift bridge raising to let some ships pass through and sound effects like horns and gulls.
The LEGO project was part of Odyssey Resorts' #RecreateNorthShore contest, which asked participants to recreate their favorite North Shore place or activities and capture it in photo or video form for a chance to win a two-night stay at one of the company's resorts, which include 6 facilities spanning from Beacon Pointe in Duluth to spots like Larsmont Cottages along the shore, all the way up to East Bay Suites in Grand Marais.
CityPages reports most of the work was done by Michael's 10-year old, Collin. It took about 3 days to build the scene and three hours and 300 photos to create the stop-motion video itself.
Enter your number to get our free mobile app
As Michael explained in the caption for his video, visiting Canal Park is one if his family's favorite things to do when they head up north; particularly watching the ships come in. Well Michael, I think you and your family did an awesome job! Here's the video:
12 Iconic Landmarks In The Twin Ports