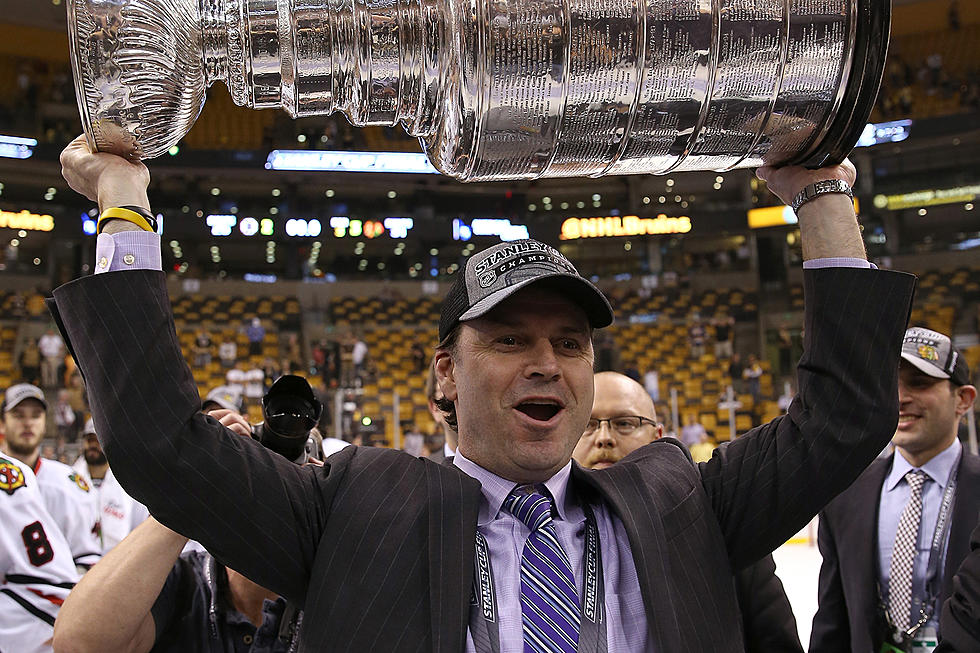 Chicago Blackhawks Bring Back Former UMD Star Norm Maciver As Associate GM
Bruce Bennett/Getty Images
He's Back!! Norm Maciver, a longtime hockey operations executive for the Chicago Blackhawks, was hired back with an upgrade.
The Chicago Blackhawks announced on their website they made former UMD hockey player Norm Maciver the new Associate General Manager. This is a raise for Maciver who was most recently the Director of Player Personnel for the Seattle Kraken. A job he left Chicago in 2021 to take.
General Manager Kyle Davidson said that it was part of their restructure to bring him back. In my opinion, a good decision because Maciver was part of a string of Stanley Cup-winning teams in 2010, 2013, and 2015. He even brought the cup to the Amsoil Arena for everyone to get their picture taken with.
Davidson went on to say it is a smart decision because he wants balance in the management. People with a good knowledge of hockey, knowledge of how to put together winning teams, and knowledge of the Chicago Blackhawks. He also praised Maciver being one of the best talent evaluators in the NHL.
Davidson said Maciver helped him throughout his career professionally and personally and valued his opinion. Maciver will oversee scouting operations in six countries, 12 states, and 6 Canadian Provinces with 10 professional scouts and 13 amateur scouts.
Maciver said in the release that the job is easier because he knows Kyle and understands the vision that Davidson has and having worked with him before they have built a shorthand way of communicating.
Maciver thanked Ron Francis from the Seattle Kraken for letting him be a part of the inaugural season of the team and said his experience building a team will help him to do his job in Chicago.
The Best of Minnesota Sports Fans
Fans are back! Let's take a look at the BEST of Minnesota sports fandom.
Ten Greatest Minnesota Wild Players