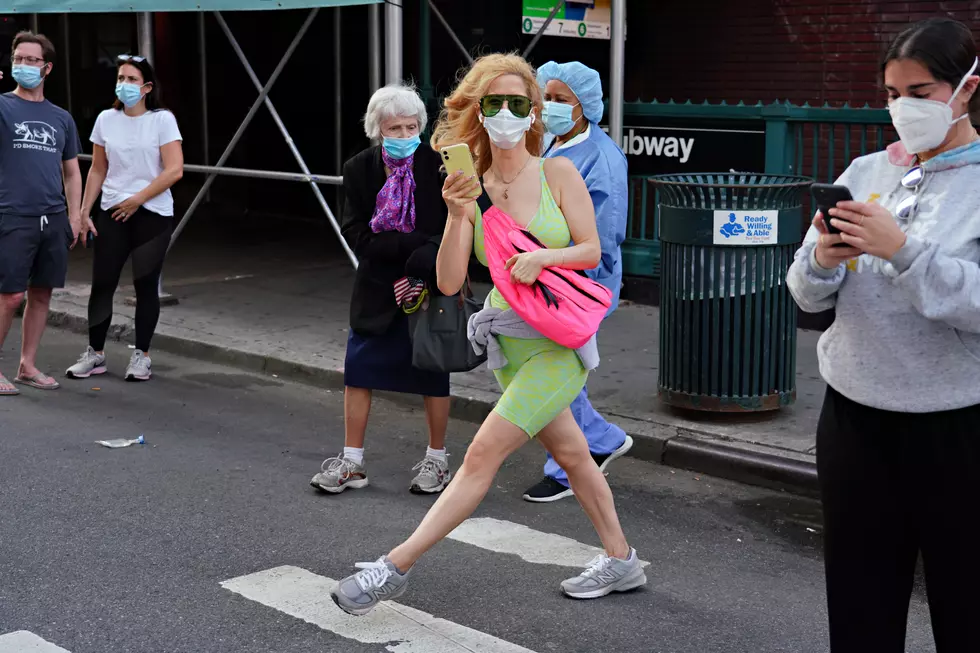 Could Duluth Be Next To Require Masks In Any Public Indoor Space?
Photo by Cindy Ord/Getty Images
Minneapolis Mayor Jacob Frey signed an emergency regulation yesterday which  requires people in the city to wear cloth face masks or coverings when they are in any public indoor spaces. According to WCCO/CBS "Minneapolis businesses aren't required to provide masks to customers or employees, but employers are required to mandate the use of masks by their staff. Businesses will have the right to refuse entry to anyone not wearing a mask. The emergency regulation will go into effect Tuesday, May 26."  The question is could this happen in Duluth?
I am not including Superior in this question because  Wisconsin has opened things up at a much faster pace then Minnesota.  Minneapolis Mayor Jacob Frey said to WCCO/CBS "This is about our values in the city of Minneapolis, and those values are looking out for one another. Those values are looking out for your neighbor, and understanding that even if something doesn't necessarily impact you directly, it could impact your family, it could impact your friends."
A national poll this week from Quinnipiac University found that 64% of Americans think masks should be required in public So the point remains given the fact that more positive cases are being found daily across the state realistically could this happen in Duluth or even statewide.
I personally have been wearing a mask in public for weeks. Is it the most comfortable thing in the world, well no but I am not only wearing it to protect myself but all the other people I am in contact with and that is the bottom line. We all want this pandemic to end, and if wearing a mask in public and social distancing seems to be working then it seems like common sense to me. I am grateful that I do not have to wear one for 8 hours or more at a time or that I don't have to risk my life on a daily basis caring for people that have the Covid-19 infection and are fighting for their lives. When you look at that aspect of it is wearing a mask really that big of a sacrifice?
Enter your number to get our free mobile app
Things you Never Want to Hear Being Stuck at Home