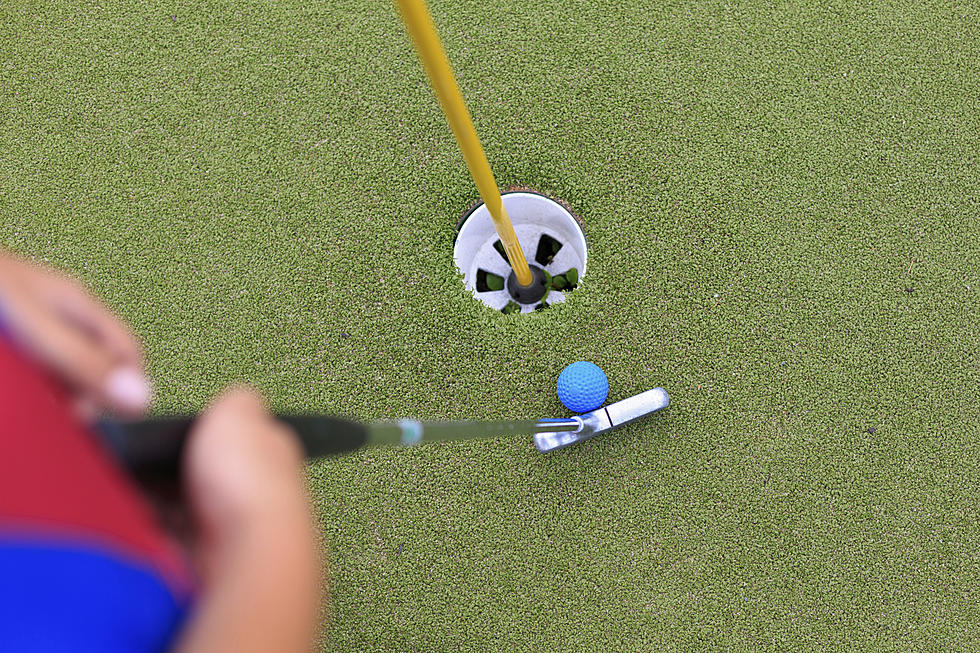 Duluth Family Made 9 Hole Wiffle Ball Golf Course In Their Yard [VIDEO]
Photo: pownibe Via Thinkstock
The Vitiritto family of Duluth sure know how to make the most out of a bad situation. Mariah Vitiritto said to WDIO "I just woke up one morning, and we were kind of realizing with quarantine that we might not be able to golf and our curling tournament was canceled. "
So with three months of quarantine under their belt they decided to make their own mini golf course in their yard. The end result is a nine hole wiffle ball course that has it's own set of natural challenges with the terrain, but also animals. Located in Hunters Park they quickly noticed all the wildlife including bears,fox, groundhogs, owls, crows and more walking across the course.
The name  came naturally to them given all the animals that hang in their yard and so Critter Hill Golf Course was born. They have had some friends come over and play, but it is open to the public. Scott Vitirittos said to WDIO  "We have proper scorecards now, and we have a club drop off , So it keeps moving.
People are just asked to make a donation to House of Hearts which is the curling tournament that benefits Project Joy, a program to fight childhood hunger. The tournament was cancelled.due to the COVID-19 Pandemic. Now they have turned their fundraising efforts into the golf course. What a great way to spend time with family and friends and help out a great cause!
You can make a tee time by messaging the Critter Hill Golf Course Facebook Page CLICK HERE!
Enter your number to get our free mobile app
10 Places In The Twin Ports Everyone Is Looking Forward To Going To When COVID-19 Passes