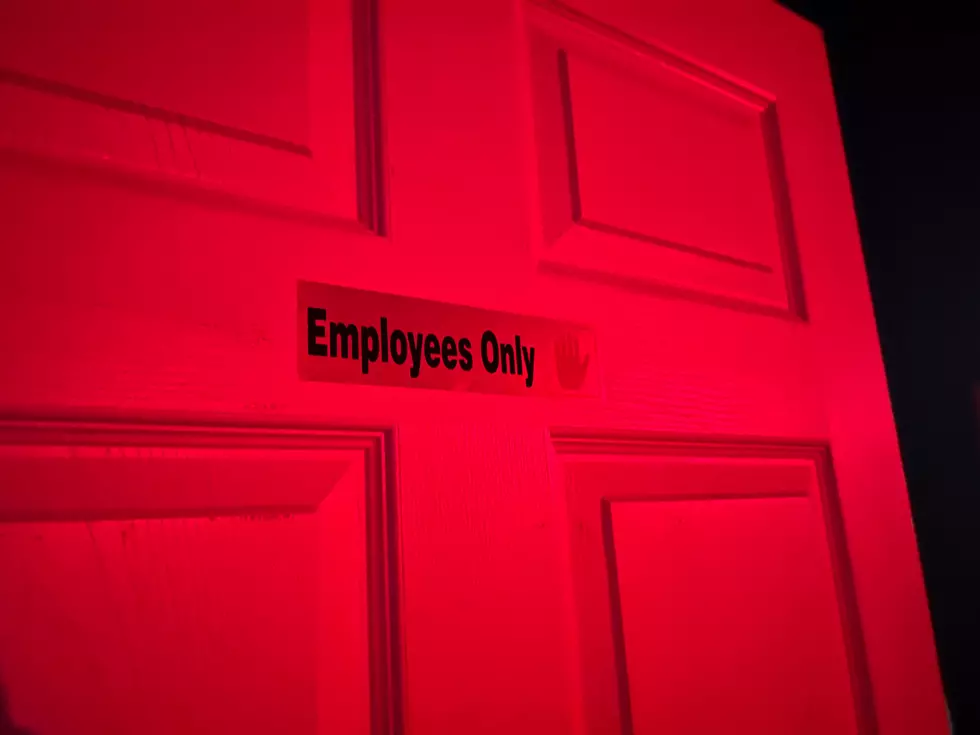 Get a Rare Look in The Duluth Haunted Ship Workshop and Storage Hull
TSM - Tony Hart
After my preview tour of the 2022 Duluth Haunted Ship earlier this week, I also got a chance to take a look where few get to visit, the hidden workshop and storage area.
Each year a small and talented crew works on what will be the yearly Haunted Ship attraction located throughout the William A. Irvin ship which is docked next to the DECC.
Before the actors get fitted for costumes and make-up applied, the sets, the props, and all the special effects are to be built, altered, or in some cases repaired, and most of that happens here in the hidden workshop and storage area located near the haunted maze.
This is a large space big enough for a workshop, wardrobe, and storage, lots of storage. There are props, sets, walls, and even a giant spiral slide all being stored here, some stuff has been used before, and waiting to be used again or repurposed and some stuff is just sitting here waiting to be used for the first time.
Get a Look Behind-The-Scenes at The Duluth Haunted Ship Workshop
Each year a team of talented and dedicated individuals spends countless hours working on building new experiences and enhancing old ones for the Haunted Ship, and much of the work is done in this hidden workshop inside the Willian A. Irvin.
See a Spooky Preview of the 2022 Duluth Haunted Ship - Is It The Best Ever?
I got a chance to preview the 2022 Haunted Ship, and let me tell you, this year may be the best year ever, the sets, the effects, and the props, are all excellent and I can't wait to go through it again when it's open for the season.
Minnesota Corn Maze Features Halloween's Most Notorious Villains for 2022
Five of the most iconic Halloween slashers are featured as the theme at the World's Largest Corn Maze located near St. Cloud for 2022. With over 30 miles of pathways covering 110 acres, you'll spend a fun fall afternoon getting lost.