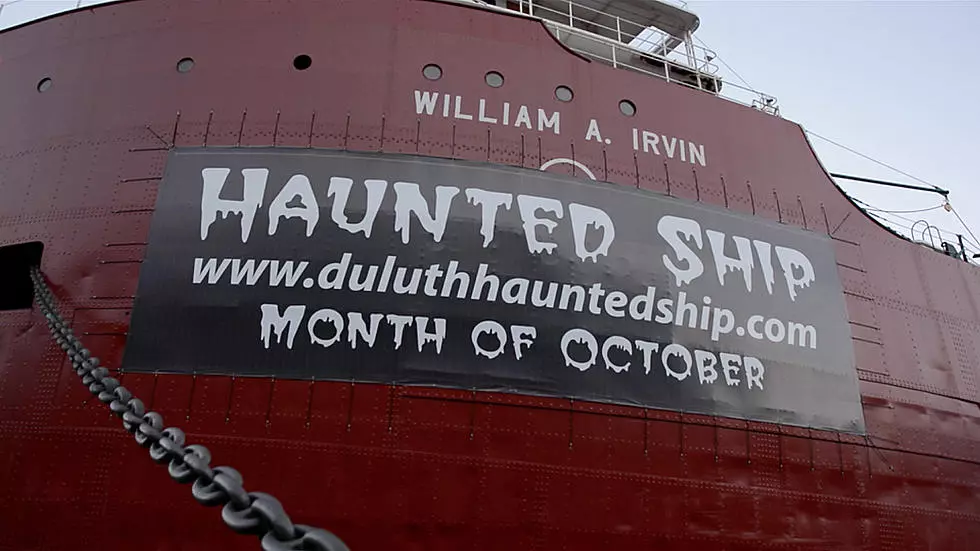 Haunted Ship Has A Record-Breaking Year In 2022
Courtesy of Townsquare Media Duluth
It may not be October anymore but the Halloween spirit lives on, especially with some scary good news about the Haunted Ship! They just shared a really cool fact for all those that are a fan of the haunted attraction.
After a few years without the Haunted Ship, it was back to normal in 2022, with a handful of dates throughout the month of October. The haunt kicked off in early October and went through the actual holiday itself.
Organizers of the Haunted Ship were not messing around this year, either! They gave us a little behind-the-scenes sneak peek of the haunt and were hyping it as the scariest ever! It was definitely very scary and overall, awesome.
They even gave us a rare look into their workshop and storage area prior to the event. I went through the ship and it took awhile to get through and every part had a new theme or fun thing to look at!
The event was a major success and according to organizers, it was so big that it was even record-breaking. They stated that it was the most attended year ever, which is pretty impressive as it is but especially when you consider it has been open for nearly three decades.
So how many people attended? About 29,509 people attended over the course of the fourteen days it was open! The event averaged two-thousand people a night, which really puts things into perspective.
On top of being the most attended ever, there was also a big record for single-day attendance. On the Saturday of October 24th, there was also a new record with nearly five-thousand people attending that night. Wow!
The Haunted Ship was scrapped for a few years, including in 2020. It was cancelled due to the COVID-19 pandemic. It was also cancelled for another year around the same time due to displacement of the ship.
Romantic Places In Duluth & Superior
10 Reasons Fall In The Northland Is The Best