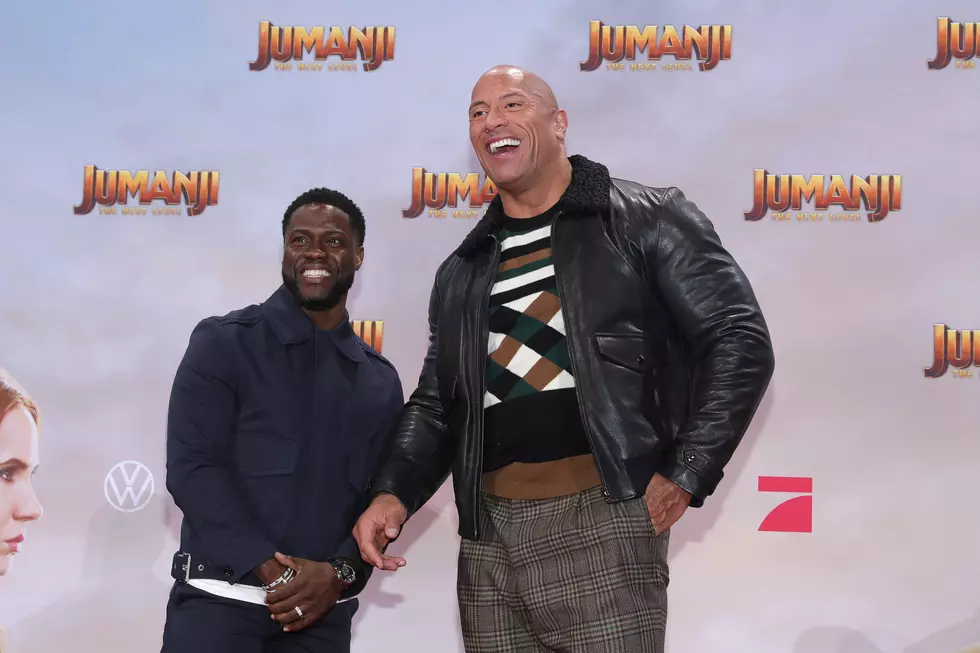 Duluth Pack To Gift Gear To Kevin Hart During 'Reality Check' Tour Stop In Minnesota
Getty Images for Sony Pictures
Duluth Pack will gift comedian Kevin Hart some high-quality Duluth-made gear to the highly popular entertainer during his 'Reality Check' tour stop in Minnesota.
The company based in the Twin Ports definitely has a great name for itself. Duluth Pack gear has been featured in movies, TV, and the hands of celebrities.  The company has announced that they gift Kevin Hart some gear before his show.
Kevin Hart will bring his 'Reality Check' tour to the Target Center on Friday August 26th, 2022. Kevin is both an Emmy and a Grammy artist and has become a household name throughout the years. Here are some clips of his past stand-up below (heads up, it does contain language):
Kevin isn't the only celebrity that has been gifted from Duluth Pack while on tour in Minnesota. The company has also gifted Justin Bieber, Ed Sheeran, Mumford and Sons, Kelly Clarkson, Country duo Dan + Shay, and many more.
The entertainer is no stranger to Duluth Pack as he sported a #4 Original Pack in Olive Drab for both 'Jumanji: Welcome To The Jungle' and 'Jumanji: The Next Level'. In the clip below you can see Kevin sporting the backpack (this clip also contains language):
Duluth Pack will gift the comedian a customized guaranteed-for-life Leather Standard Backpack that includes an embroidered Target Center logo on the inside with the date of the show stitched in. Of course, if you would like this kind of backpack yourself or as a gift for someone, they are available at Duluth Pack's retail location in Canal Park, and on their website.
Take a look inside to see the embroidered Target Center logo and the date of the show:
Duluth Pack's Marketing Manager, Andrea Johnson said:
The opportunity to once again team up with our friends at the Target Center is stimulating for our company and brand. We are ecstatic to be able to gift Kevin Hart one of our guaranteed for-life leather backpacks this summer."
18 Celebrities You Could Run Into In Duluth, Minnesota
40 Famous (And Random) Actors On Cameo