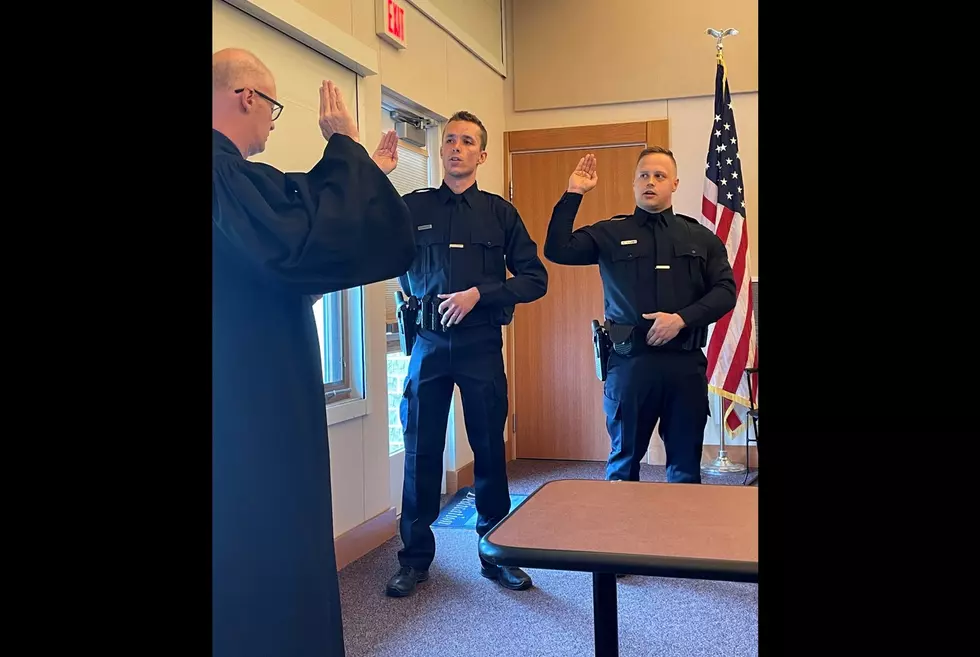 Hermantown Police Department Adds Additional Officers To Fight Crime
Hermantown Police Department
Residential and commercial growth in Hermantown has been significant over the past couple of decades since its origin in 1975.  In fact, census data shows that "at one point [it was] the only city in [St. Louis] County to grow in population".
With that growth unfortunately, comes problems - like crime. To keep ahead of the situation, the Hermantown Police Department recently expanded their force with new recruits.
Judge Dale Harris conducted the ceremony on August 1 that swore in two new officers:  Alex Prouse and Brandon Solem.  They were joined by the majority of the rest of the officers from the Hermantown Police Department, members of the Hermantown Volunteer Fire Department, and residents of the community. The event was scheduled to be part of Hermantown's local celebrations for the National Night Out.
Officials with the police department are excited to have the additional manpower.  Hermantown Chief of Police Jim Crace shared:
"We are very happy to welcome two new officers to the Hermantown Police Department.  We feel fortunate to have been able to attract these two recruits to our department because they bring a depth of experience we feel will be a great asset to the department and the community for years to come."
One element that both of the new police offers share - they're no stranger to the Northland or to Hermantown.  Police Chief Crace added:
"Both Alex and Brandon grew up in the area and already had strong ties to our community.  We know they'll continue adding to our department's reputation of being closely connected to those we serve in Hermantown."
Both officers will begin their assignments immediately.
10 Things Northlanders Look Forward To Every Summer
How To Prep For Winter During The Summer
READ ON: See the States Where People Live the Longest
Read on to learn the average life expectancy in each state.