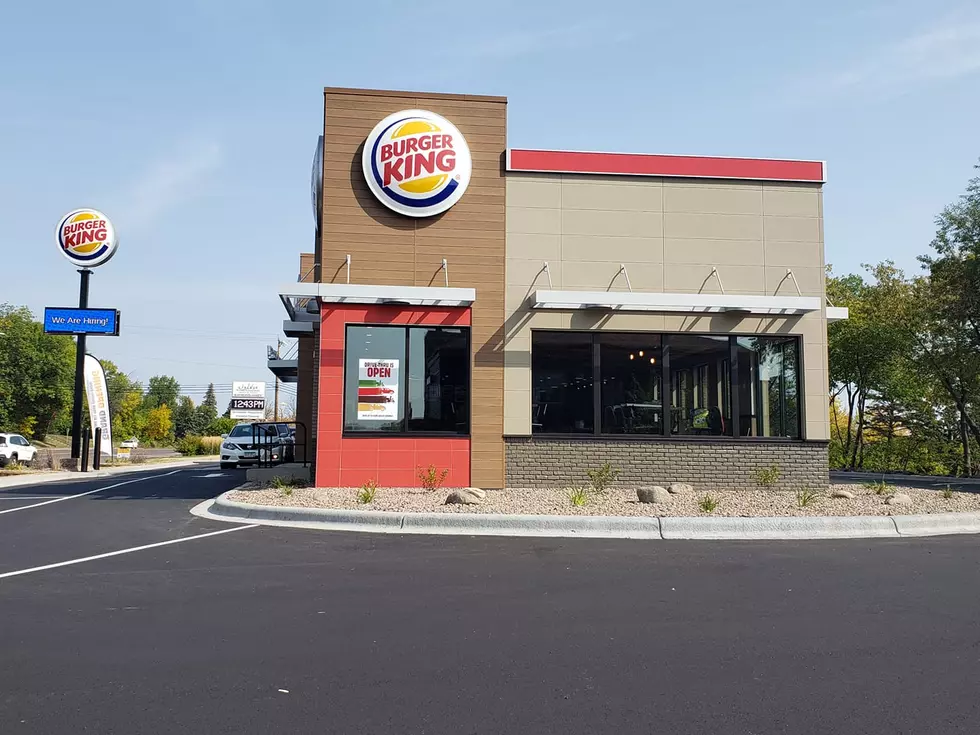 The New Burger King on London Road Is Now Open
Photo: Jeanne Ryan/TSM
A new Burger King opened it's doors yesterday on London Road where Wendy's used to be for many years. I personally remember when the old Burger King was in that location which was turned into a Wendy's which is now a Burger King again in a brand new building.
The old building was torn down starting in December and opened to the public yesterday. When I stopped by the restaurant today their were multiple cars waiting in line in the drive thru since the dining room is closed to the public due to the COVID-19 Pandemic.
Customers that have been going through the drive -thru have been telling managers that they are excited that their is a Burger King back on the East Side of Duluth. Before this latest restaurant opened the only other ones in Duluth are Central Entrance and in the Holiday Station at 27th Avenue West and a restaurant in Hermantown.
Enter your number to get our free mobile app
Duluth Burger King Director of Operations Cassie Gotelaere said to FOX21 "They're excited to know that there's a Burger King closer to home for them on this side of Duluth. We're spread all over Duluth but we weren't out this far east so now we finally are."
Besides being another option of a place to eat this particular Burger King is also hiring which is good news for people in the area looking for employment. This restaurant is open from 7 a.m. to 10 p.m. seven days a week.
5 Fast Food Restaurants That Need to Come to The Twin Ports