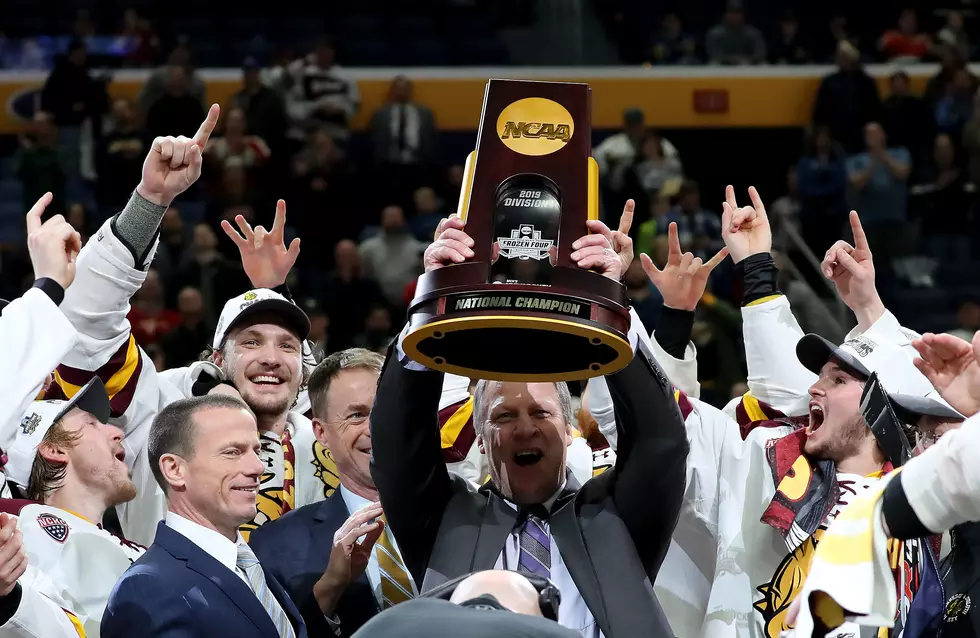 UMD Men's Hockey Coach Scott Sandelin Signs Two Year Extension
Getty Images
UMD announced via their UMD Bulldogs website that they had signed Men's Hockey Coach Scott Sandelin to a two-year extension to keep him here till 2027,
A little history on why the UMD Bulldogs wanted to hire him and what he has done since he arrived. One thing is he brought a winning attitude from North Dakota.
Sandelin said when he first came on board he wanted to make this a place people wanted to come and play. Sandelin spent 6 years with North Dakota which won NCAA titles and numerous WCHA titles. Scott Sandelin was in charge of recruiting, which explains the strong players that come in to play for UMD now.
UMD Bulldogs website points out the rest of his resume that made him look like "the guy".
The head coach with the Fargo-Moorhead Junior Kings of the Junior Elite Hockey League
General manager for the American Hockey Association's Fargo-Moorhead Express
So he had head coach experience, could assemble a team, and could get good recruits.
He has built quite the resume over 22 years for UMD too. According to UMD Bulldogs here is a quick look.
7 consecutive NCAA  appearances. (11 overall).
3 National Championships
3 NCHC Frozen Faceoff Championships
3 Hobey Baker Memorial Award winners Jack Connolly, Junior Lessard, and Scott Perunovich
Various All-Americans
26 players in the NHL.
His hockey players have a 3.0-point grade average
NCHC academic awards
NCAA winning percentage of .759 (23-8 record) The best of active coaches,
11-0 in the first round of the NCAA Frozen Four Playoffs.
Every year the Bulldogs get high ratings for the strength of schedule, which is what Scott Sandelin thinks builds character and gets them ready for the playoffs.
According to the UMD Bulldogs, the agreement is pending University of Minnesota Board of Regent approval at its upcoming June meeting. Really, are they going to turn it down?
Glad to have him back, he has made the Men's Hockey team one of the nation's best teams and most feared in the NCAA Frozen Four playoffs.
A Look Back At Matt Niskanen's Career
Professional Athletes Who Once Called Wisconsin Home
Pro Athletes From Wisconsin