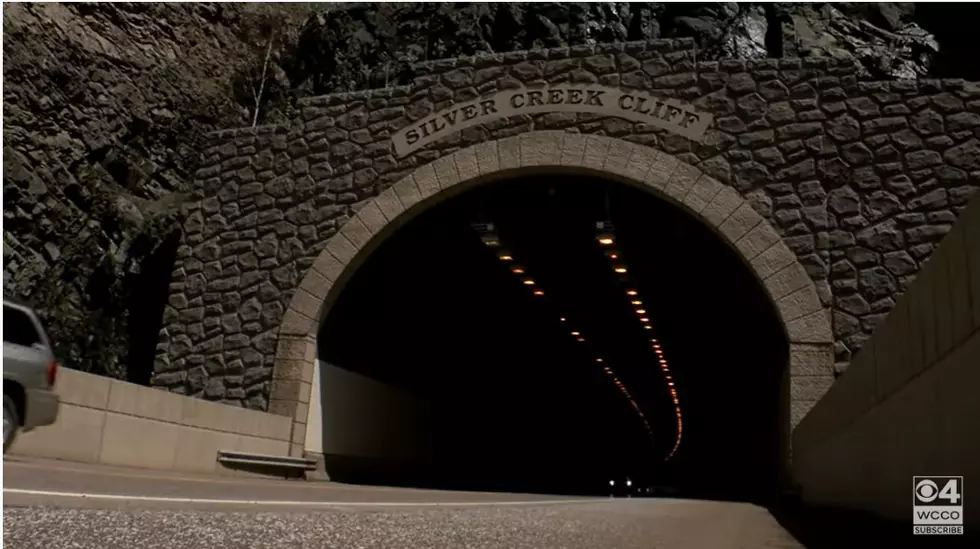 Wow! See How The Silver Creek Cliff Tunnel Was Built 30 Years Ago [VIDEO]
Photo: WCCO-cbsnews.com Via YouTube
As I was driving to Milwaukee this weekend for my niece's wedding, besides the breathtaking fall colors there are certain roads that go right through these huge cliffs tucked away on the side of the freeway. I actually say to myself as I do every time I see them "how did they do this?" I am guessing with big machines and lots of dynamite.
Thirty years ago construction began on the Silver Creek Cliff Tunnel on the North Shore of Minnesota. The reason for the tunnel being built was that the highway was starting to erode and was too close to Lake Superior.
For more than 2 years a crew of very brave men worked day after day blasting the rocks away and for some sitting high atop the tunnel moving boulders as big as trucks with a front-end loader teetering on the edge of a cliff.
Can you imagine taking on a task like that without the modern technology we have now? But they did it and loved every minute of it. Just like the pictures you see of the workers sitting on beams thousands of feet in the air back in the day as they built high rises, this crew had nerves of steel. Besides the risk of toppling down a cliff, these giant boulders that were being pushed aside could have fallen down on the crew below.
Now, this 1,300-foot tunnel has thousands of commuters driving through it every day, but now we can get a glimpse of just what a monumental task this was to build this work of art. WCCO-TV met with some of these workers this summer and they tell us firsthand what it was like to build the tunnel. Check out the video below.
12 Iconic Landmarks In The Twin Ports
Signs Of Fall In The Northland