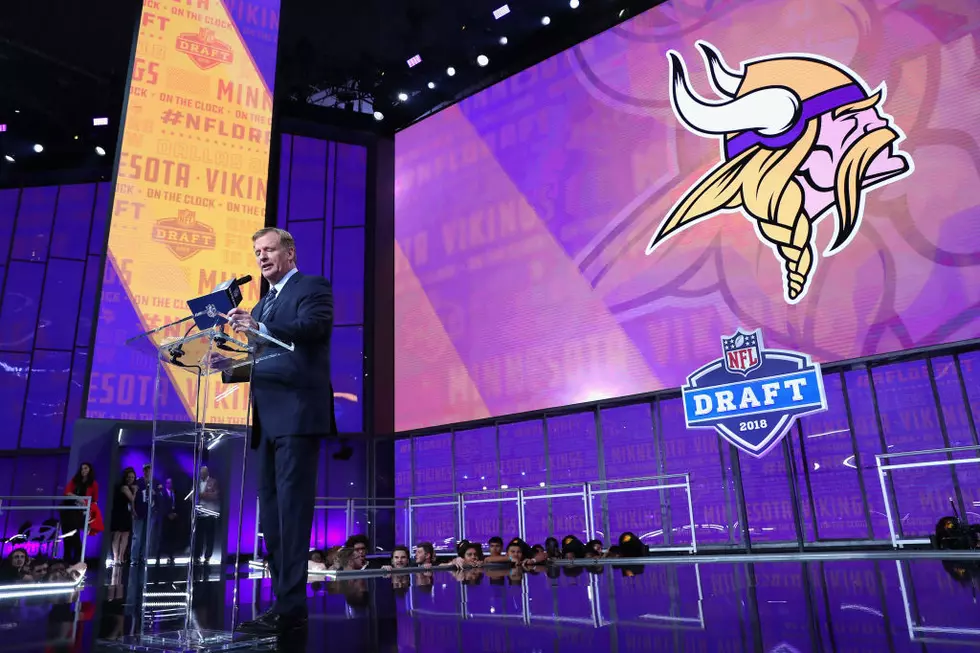 Listen To Minnesota Vikings Draft Coverage On The Northland FAN
Getty Images
The Northland FAN will be bringing your special coverage of the NFL Draft this week starting Thursday evening. Listen to see who the Vikings select, along with expert analysis from the Minnesota Vikings Radio Network.
Follow along with the draft on The FAN 106.5 FM and 560 AM, or on The Northland FAN App. Listen all day for draft speculation, and then official coverage is from 6:30-10pm on Thursday and 6:30-9pm Friday. Then on Saturday tune into The Northland FAN for Minnesota Vikings Draft news all day with specific draft coverage from 10am-3pm.
Enter your number to get our free mobile app
Due to the ongoing COVID-19 pandemic, the NFL draft will be all online this year. According to CBS Sports, Commissioner Roger Goodell will be announcing picks from his home.
For the first time ever, this year's draft will be held exclusively online. Due to local and national restrictions stemming from the pandemic, the planned physical Las Vegas location was scrapped in favor of a remote, virtual selection process that will see all 32 NFL teams operating from their homes. Commissioner Goodell is set to announce picks from his home in New York.
Top 5 Worst Minnesota Vikings Quarterbacks