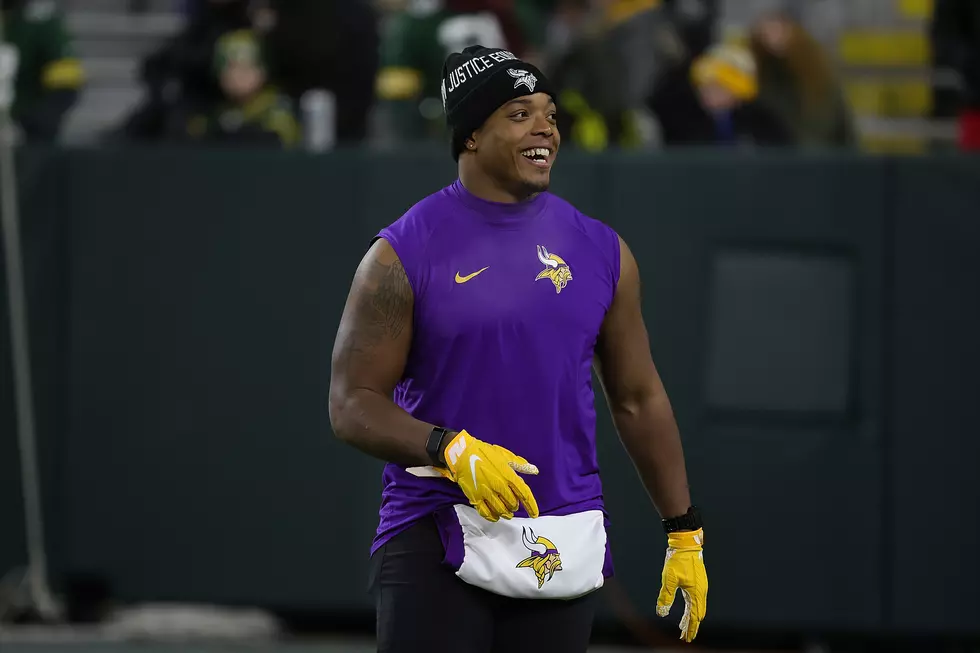 Must Watch: Minnesota Vikings Player Made A Hysterical Video Of Teammates
Photo: by Stacy Revere/Getty Images
The Minnesota Vikings are back together in their facility and with all the changes that have happened in the off season some of the players may be feeling a little anxious. Saying good bye to two major people within the organization former head coach Mike Zimmer and general manager Rick Spielman, along with trades and the recent drafts nothing stays the same.
Of course they still have a few veterans on the team to guide the younger players and it looks like Kirk Cousins will be hanging out for a while with a contract extension. Now I am no arm chair quarterback by any means, but I do know that a fun work environment can make all the difference in the world.
Thankfully Minnesota Wide Receiver Blake Proehl feels the same way. Proehl joined the Minnesota Vikings last year as an undrafted free agent but when he became injured turned to his other love which is music. According to Wikipedia Proehl posted a video of him singing to his grandma which went viral and he also released a single called "Falling Into You" which came out March of 2022.
Proehl also seems to have the gift of catching his teammates off guard by using the sad filter on his phone making for some pretty funny results. See his tweet below:
During last season after practice the Vikings players would answer a trivia question and it was always hilarious what some of their answers were. Maybe this will become a regular bit too because it is awfully funny. In the meantime let's hope the Viking have a great season this year and maybe go all the way to the Super Bowl, that would give Vikings Fans a major Happy Face!
Five Best Minnesota Vikings Quarterbacks
15 Professional Athletes From Minnesota