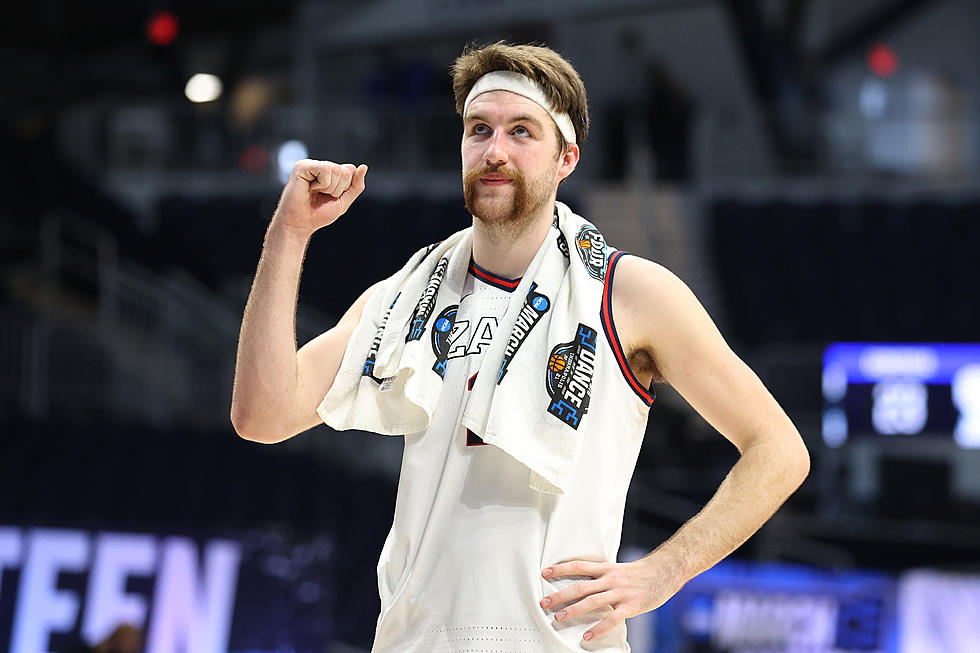 NCAA Tourney Hits Halfway Point, Still The Field Vs. Gonzaga
Getty Images
AP -- The NCAA Tournament still looks like the field versus Gonzaga. The Bulldogs crushed Creighton, and Michigan manhandled Florida State, putting three No. 1 seeds into the Elite Eight.
But joining them were two teams — No. 6 USC and No. 11 UCLA — from the underappreciated Pac-12 Conference, suggesting few selection committee members stayed up late enough to judge the caliber of basketball being played on the West Coast. In Monday's games, No. 1 Baylor — the last of seven entries from the Big 12 Conference — plays No. 3 Arkansas, and No. 2 Houston meets 12th seed Oregon State.
KEEP READING: What were the most popular baby names from the past 100 years?