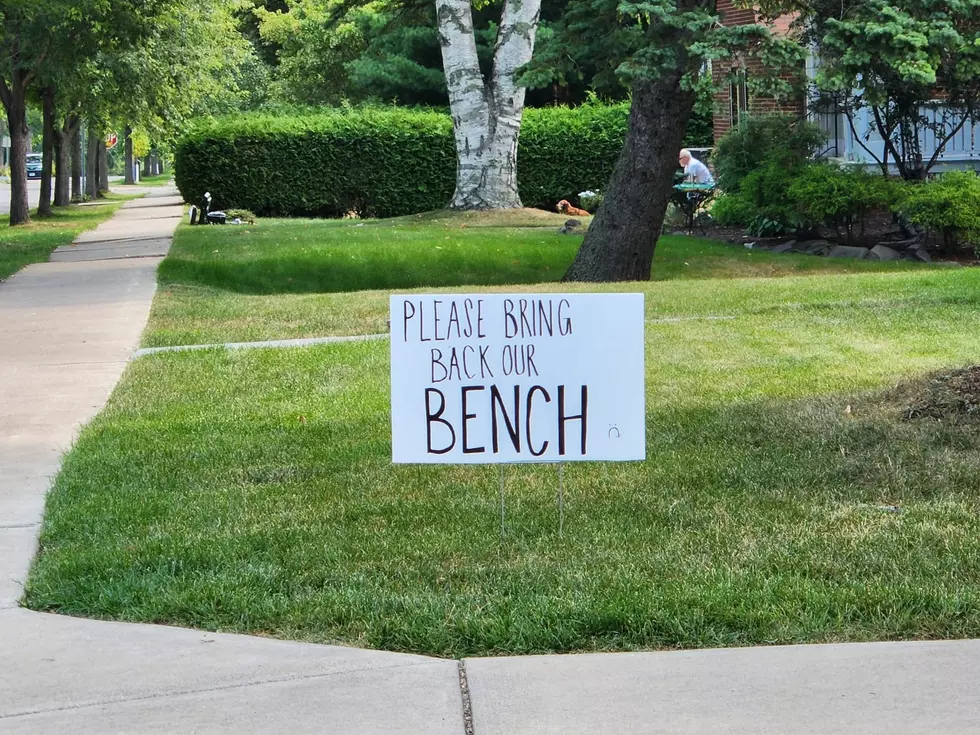 Seriously, Who Steals A Bench In A Quiet Duluth Neighborhood?
Photo: Jeanne Ryan TSM/Duluth
People do the craziest things so who knows the reasoning behind this latest case of something being stolen? A couple in the Lakeside neighborhood in Duluth are pleading with the public for the return of a bench that was taken out of their yard this past Sunday.
The bench which has been in that same spot for decades is as much a piece of that street on 42nd Avenue East and Robinson Street as the houses and trees that dot this quiet neighborhood. You hear all the time of garden gnomes being stolen but a bench?
Brenna Hucka said to CBS3: "It was pretty close to the edge of the corner here, partly because again, the goal of it or the reason it was out here was for people to sit at.  Whenever my husband mows the lawn he has to move it and so he went to move it and realized it was gone."
The Hucka's and their neighbors both have doorbell cameras but neither of them was facing towards the bench to see who took it. The Hucka's have lived at their home for three years, but one of the neighbors said the bench has been there as long as they can remember, and now they are 40 years old.
The bench has a splash of purple on it to match the front steps of the house. Hucka admitted the bench needed a little TLC, but the outpouring from neighbors after they posted online that the bench was gone makes it even more important to get it back.
The couple has asked for it to please be returned no questions asked. So if you or someone you know took the bench either to steal it or you thought it was free to take please do the right thing and return this neighborhood landmark.
12 Iconic Landmarks In The Twin Ports
10 Reasons You Should NOT Move To Duluth / Superior