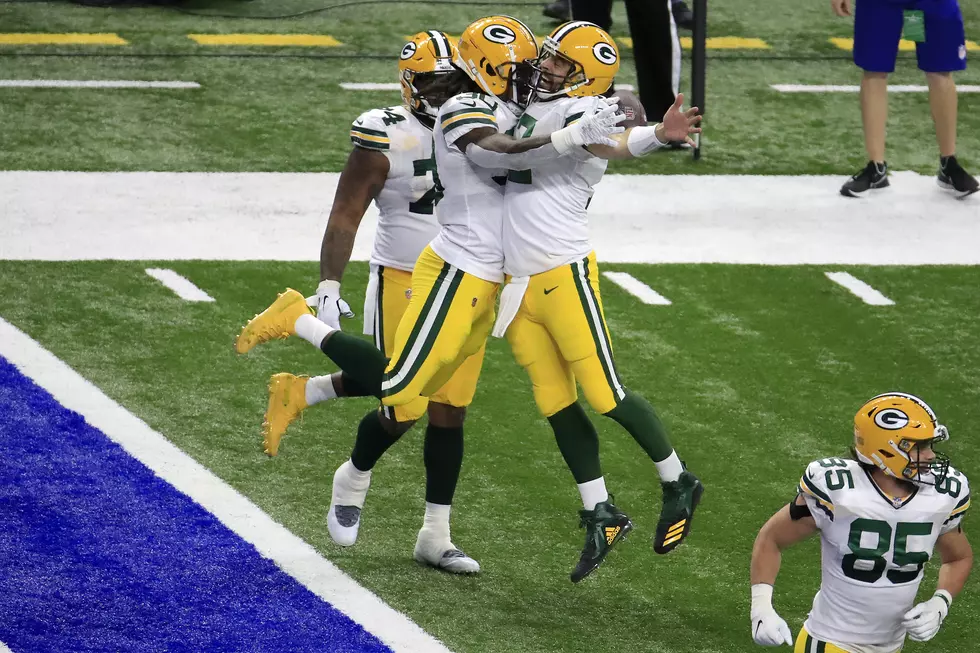 What NFL Team Can Beat The Green Bay Packers?
(Photo by Andy Lyons/Getty Images)
I remember at the beginning of the season, many people were writing off Aaron Rodgers saying he might be starting to show signs of aging.
Well, all you have to do is say that to him and that will motivate him the rest of the season. I think there is one team that can beat them and it's the Tampa Bay Buccaneers. They beat them easily earlier in the season, but both the Green Bay Packers and the Tampa Bay Buccaneers are different teams than they were when they met. The Minnesota Vikings beat the Packers, but I think that was a learning experience for the Pack.
Packers coach Matt LaFleur told Yahoo! Sports that he feels his team is different than the team that played that day. He also pointed out the New Orleans Saints beat the Buccaneers 2 times and lost to them this past Sunday. LaFleur pointed out some changes he made and finally got the offensive line to open up holes, that the Packers running game got going and Rodgers has more time to throw.
Enter your number to get our free mobile app
According to USA Today who has samples of all the betting houses, they say all odds are that Green Bay will win the game versus Tampa Bay, but will lose to the Kansas City Cheifs. Although, when the odds have been against Green Bay, they are 2-1, which is pretty good odds. So which teams can beat the Packers? Either one. Nothing motivates Tom Brady like telling him he is the underdog. Nothing motivates Aaron Rodgers like telling him he won't win.
The final thing I will say, of all the teams that Green Bay could meet up with, Tampa Bay has the best chance in the NFC to knock them out of the playoffs.