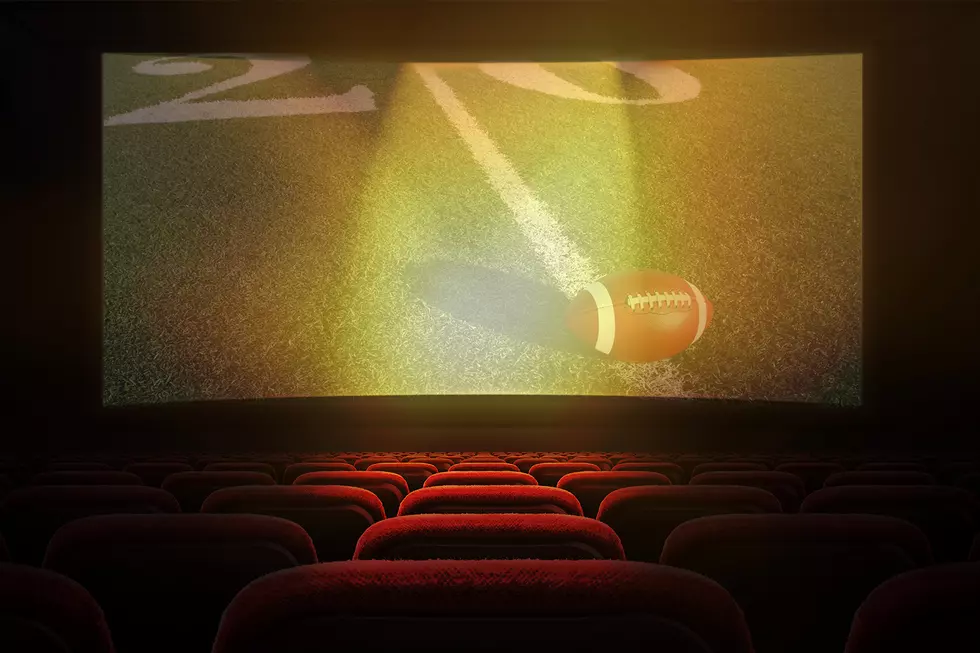 Minnesota Sports Provide Good Theater
Thinkstock
The latest unbelievably heart-stopping victory by the Minnesota Vikings left several fans at a loss for words. Even some of the players said the game "felt like a movie," but observers might say that even Hollywood wouldn't have believed the script from Sunday in Buffalo.
For me, the movie analogy was perfect. It was either a movie or a syndicated TV show, but after more than three grueling hours, a movie was the right comparison. In fact, I think that's true of not just the Vikings, but most Minnesota sports teams. How many times have you found yourself saying "I've seen this movie before" -- while watching a game? I've even felt that way while writing these columns. I could write about improbable endings for the Vikings, low-budget transactions by the Twins, "matador defense" and the mystery of the Rudy Gobert acquisition for the Timberwolves, or "wild" inconsistencies by Minnesota's pro hockey team, and it would have plenty of accuracy each week. Haven't you seen that already?
Let's make this one about movies. Be honest, you've probably seen more movies in your life than victories by Minnesota sports teams. I know I have, but I love movies, and they're a big deal in my household. I may have proposed to my wife at the Target Center, had an engagement party at Xcel Energy Center, and had my bachelor party at Target Field, but our wedding was not about sports. The theme was "a movie premiere" and my wife walked down a red carpet as her aisle. It was certainly a box office hit in my life. Yet, what cinematic masterpiece best correlates with each Minnesota pro team?
Vikings
After Sunday, the first two that came to my mind were "Untamed Heart" and "Scream." Not for the plot, but for the title alone. Palpitations are no joke, but how many of us found a heart rate we weren't familiar with during the game? "Untamed Heart" is a 1993 film starring Christian Slater, Marisa Tomei, and Rosie Perez. It is shot in Minneapolis, and even has a North Stars game as a setting for some important scenes. It's also a bit of a tear-jerker, and by the end of most seasons, the Vikes are too. Let's hope this year is different. It's been a thriller to this point, but I don't want this to become a horror movie.
As for "Scream" – that's simply all I did after Sunday. I've mentioned many times on "The Northland Sports Page" that I need to watch the Vikings alone. Very rarely do I stray from this, and Sunday was no different. A common misconception about me is that because I usually have an opinion on all sports, I am a very loud and animated fan during games. That's very false. Text threads are my only engagement and give me an outlet (you all know who you are, and I love you). Truth be told, I stay completely silent until the game is over. The only way to know whether the Vikes won or lost, is if the silence ends. If it doesn't, it's a disappointing outcome. A scream means victory.
Nobody wants to say it, but isn't it "Varsity Blues" at least a little? In "Varsity Blues" the football team plays its best after getting rid of a coach who is motivated with fear. The players are finally allowed to be themselves. Sound familiar?
Mike Zimmer was a tremendous coach. Yet, that sentence could've been past tense long before he was dismissed from the team. Zimmer has been through more than anyone deserves off the field, and I don't think anyone looks back on him with excessive negativity. His philosophies and methods of connecting with people simply became outdated. This year's roster looks mostly the same and the close finishes aren't exactly new. However, the offensive and defensive schemes are more modern, and the difference in team attitude is night and day. It may just be that easy to see why the team's record is in a whole new stratosphere.
Twins
"Little Big League" and "Cheaper by the Dozen" are the low-hanging fruit choices here. "Little Big League" is literally about the Twins, and it's very appropriate that a franchise run by a young manager and stuck in an extremely lengthy postseason losing streak, loses the biggest game in the film under similar circumstances (spoiler alert). "Cheaper by the Dozen" is simply the mantra most used when describing the Pohlad family and their transaction trends. I'm not a huge fan of the film, but it's a lot funnier than watching the Pohlads pull this off in real life.
The most accurate option here is "The Rookie" with Dennis Quaid. It's based on the true story of Jim Morris, and frankly, I'm surprised the Twins haven't tried to sign Morris even now. Pitchers named Morris play well after signing in Minnesota, right? Morris debuted in the majors at age 35, and while the Twins haven't necessarily had that be true of anyone, they are the kings of pitching reclamation attempts for those past their prime.
Chris Archer, Matt Shoemaker, J.A. Happ, Andrew Albers, Homer Bailey, and Rich Hill have all donned a Twins uniform somewhere from the COVID-shortened season to last summer. Do you miss them, or are you vomiting as you read the list? I'm all for veterans on the mound, and older pitchers don't necessarily mean bad performances. The Twins will look to Sonny Gray and Kenta Maeda to do big things while in the late stages of their careers. Yet the big difference with those pitchers is recent success. If the Twins feel the need to sign a recognizable name who hasn't found success in a long time, just sign Quaid himself. The movie already showed us he can pitch, he's 68, and hasn't been nominated for a Golden Globe since 2011.
Timberwolves
"Rudy?" Nah. Too easy. That's all anyone talks about. Any courtroom drama where the defense team is terrible? Still too easy. With "Ant," "KAT," and a coach named Finch, perhaps it's "We Bought a Zoo?" That's just silly.
My choice is "Rebound," which is a Martin Lawrence basketball movie that is "cute" at best. Lawrence coaches a bunch of young kids who start off looking lost and are both talented and cohesive by the end. Chris Finch is hoping for the same. The Wolves are younger than people realize. There is one player getting regular minutes who is 30 and that's Rudy Gobert. The rest are younger, and most are much younger.
For having players like Gobert and KAT, the Wolves should literally be better at grabbing a rebound as well. They rank 14th in the NBA in overall rebounding, and 18th in offensive rebounds. I don't have the statistics on second-chance points or offensive rebounds allowed, but using the eye test, it appears to be what's hurting this team. The good news is there are 68 games to still rebound from a disappointing start as well. With a few seemingly simple fixes, I think this team can still be a postseason factor. If not, they're just one of many bad sequels following what was an entertaining season a year ago.
Wild
I thought about "Bridge of Spies" or "Rocky IV." It meant everything to this franchise to get the Russian superstar back over here, and Kirill Kaprizov is the only intimidating presence the Wild seem to possess. "Flowers in the Attic" would've also kept my pun game strong for the goaltender the Wild are leaning on heavily. That alone can tend to be a little scary.
Instead, I chose "The Replacements." It's not about hockey, as it's a Keanu Reeves football film that's fun but not exactly award-winning. Gene Hackman coaching here also doesn't hold a candle to what he did while coaching in "Hoosiers." Replacements are what the Wild should be trying to find. Not just for the 85 points tallied by Kevin Fiala last season, but also the 34 goals from Ryan Hartman. Hartman is injured, and I just don't think he is a reliable goal scorer to that level anyway. Is a replacement needed for whatever we all thought Matt Dumba would be? His enigmatic ways just don't end.
Will replacements come from within? Is Eriksson Ek the next star? Is Matt Boldy? Can Marco Rossi figure it out? We'll likely get plenty of opportunities to answer those questions. The Wild had a lot of things break right last season, and things have gone the opposite way so far this year. Minnesota still looks like a playoff participant, but I wonder how many veterans will still be with this team by that time given their financial situation.
It's a fun time of year. The Vikings are entering a stretch run. The Twins will make moves soon whether they induce excitement or a yawn. There is plenty of season still to come for the Wild and Wolves. The Lynx (whose movie would be "The Usual Suspects" because Minnesota is contending, it's almost always them) will be a team to watch this summer as well.
Get your popcorn ready!
Brian's show, 'The Northland Sports Page', can be heard Saturdays from 10 am to noon on the FAN 106.5 FM/560 AM. You can catch previous episodes on the Northland FAN On-Demand area of our website or on our mobile app.